Ex-aide of Israel far-right MP held over Palestinian's murder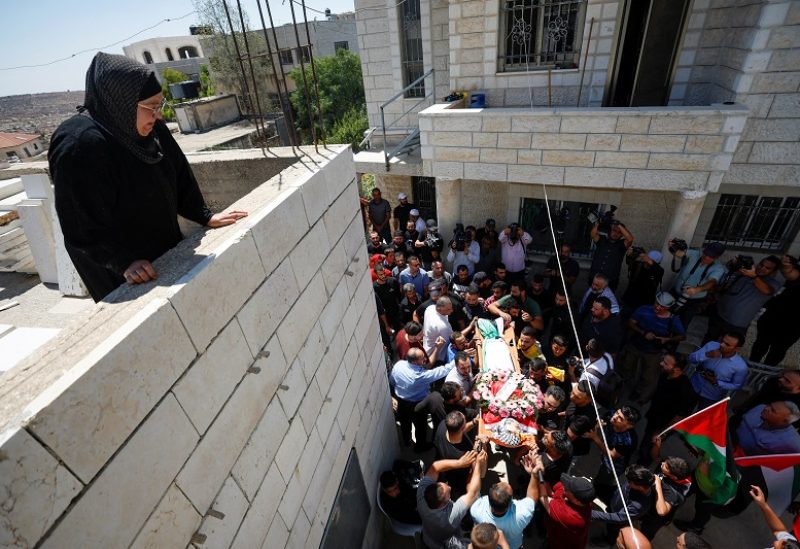 Israeli media reported that two settlers, including a former aide of a lawmaker from Israel's hard-right governing coalition, were arrested on Saturday in connection with the killing of a 19-year-old Palestinian in the occupied West Bank.
Qusai Jamal Maatan was shot dead in Burqah, east of Ramallah, on Friday as armed settlers clashed with villagers.
The UN has warned of a dramatic spike in such cases since the most right-wing government in Israel's history took power at the end of last year.
Israeli media reported that the main suspect in the deadly shooting had sustained injuries in the clashes and been admitted to hospital.
The second suspect had acted as spokesman to a member of parliament from the far-right Jewish Power party, whose leader Itamar Ben-Gvir is public security minister in the coalition government, the reports said.
At Saturday's funeral, Palestinian mourners carried Maatan's body through the streets wrapped in a black and white keffiyeh headscarf and Palestinian flag, an AFP journalist reported.
Since early last year, the West Bank has seen a string of attacks by Palestinians on Israeli targets, as well as violence by Israeli settlers against Palestinian communities and regular raids by Israeli forces who say they are pursuing militants.