Fighting continues to rage around Bakhmut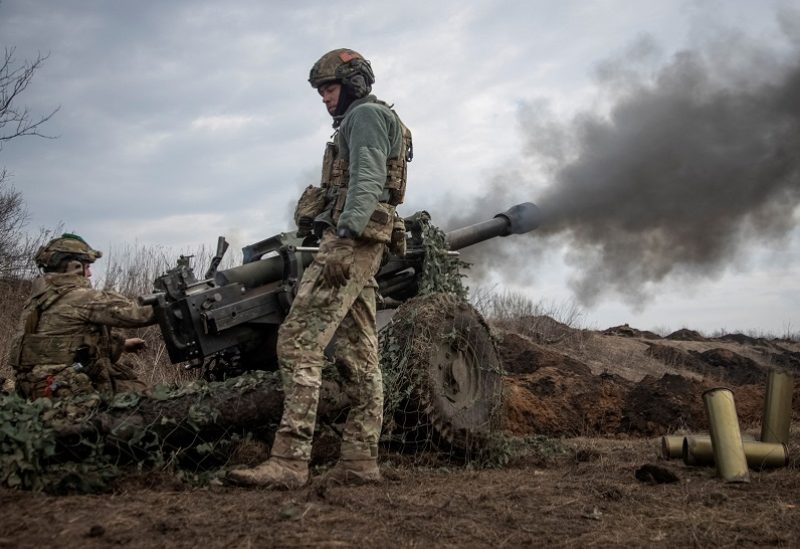 "The situation around Bakhmut remains difficult," said The head of Ukraine's ground forces, Oleksandr Syrskyi, adding that soldiers are facing heavy pressure around Bakhmut, but that Kyiv's forces have so far managed to fend off attempts to capture the town."All enemy attempts to capture the town are repelled by artillery, tanks, and other firepower," Syrskyi said and went on to say that forces from Russian private military company Wagner Group "are attacking from several directions trying to break through the defenses of our troops and advance to the central districts of the town."
Wagner meanwhile said: "the enemy is battling for every meter, the closer we are to the city center, the harder the battles".
Over the weekend, British military intelligence reported that units from the Wagner Group had captured most of eastern Bakhmut, with a river flowing through the city center now marking the front line.
Wagner has been spearheading offensives in eastern Ukraine, in what has become the longest and bloodiest fight of Russia's yearlong assault. Both sides have suffered heavy losses around the city.
Its likely that Russian private military company, the Wagner Group, has lost access to prisons as part of its recruitment strategy and will now likely shift focus towards recruiting ordinary Russians, the UK's Ministry of Defence (MOD) said in its latest intelligence update.
The MOD pointed out that this was due to Wagner group head, Yevgeny Prigozhin's "ongoing disputes with the Russian MoD leadership."
According to the MOD, masked Wagner recruiters were giving career talks at high schools in Moscow, and were handing out questionnaires titled "application a young warrior."
The MOD said that half of the prisoners Wagner had deployed in Ukraine had likely become casualties, and the new recruitment strategy was a possible way of making up for the loss of convict recruits.
The ban on recruiting from prisons could also result in Wagner reducing the scale of its operations in Ukraine.
The Stockholm International Peace Research Institute (SIPRI) says European arms imports have almost doubled in 2022.
Shipments of arms to Ukraine are driving the increase in numbers with a 93% spike seen when compared with the previous year"The invasion has really caused a significant surge in demand for arms in Europe, which will have further effect and most likely will lead to increased arms imports by European states," Pieter Wezeman, a senior researcher at SIPRI, told the AFP news agency.
According to SIPRI's data, Ukraine accounted for 31% of arms transfers to Europe.
SIPRI's estimated figures for military expenditure in 2022 will be released in April.
The rights group Human Rights Watch (HRW) says Russia's war in Ukraine is severely traumatizing children, specifically those living in orphanages.
The HRW report released on Monday says there are more than 105,000 children living in residential institutions — the largest number in Europe after Russia.
"Ukrainian children who were housed in Soviet-era institutions now face extreme risks due to Russia's war on Ukraine," said Bill Van Esveld, associate director at HRW.
"There needs to be a concerted international effort to identify and return children who were deported to Russia, and Ukraine and its allies should ensure that all children who were or remain institutionalized are identified and provided with support to live with their families and in communities."
HRW pointed out that many more children will be orphaned as a result of the war.
The watchdog said that it had also documented Russia's forced transfer of children from residential institutions to Russian-occupied territory, which is a war crime.
The report also highlighted the mental trauma displaced children were experiencing and pointed out shortcomings in care due to insufficient caregivers.