Fighting flares in DR Congo, forcing 50,000 to flee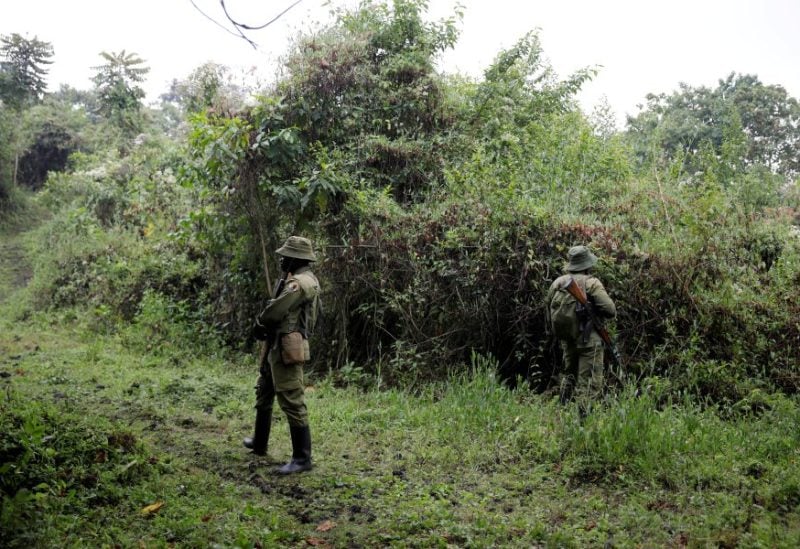 Rival armed groups have clashed in DR Congo's east killing five civilians and forcing more than 50,000 to flee, the United Nations said Saturday, after a six-month lull in fighting.
Clashes have erupted between local armed groups and the M23 rebel movement in North Kivu province, said the UN Office for the Coordination of Humanitarian Affairs (OCHA).
"The resurgence of violent clashes since October 1 raises concern about a fresh deterioration in the humanitarian situation," OCHA said.
About 51,000 people had been "forced to flee their homes" in the Democratic Republic of Congo (DRC).
The main armed groups operating in the North Kivu had met in the provincial capital Goma at the end of September and declared themselves ready to lay down arms.
Within days coordinated attacks were launched on villages in Masisi and Rutshuru territory.
Video footage posted on social media, shows militiamen saying they are "volunteers to defend the nation" before filming themselves firing at homes and setting them ablaze.
The fighting has led to traffic being halted on one of the province's main roads.
The head of a local defense group known as "General" Guidon Shimiray, who faces UN Security Council sanctions and is wanted by the Congo government, on Friday paraded with his men in the town of Kitshanga,50 kilometers (30 miles) from Goma. The M23 rebel group chased the army out of the town last January
A Kitshanga resident on Saturday told AFP, "In the morning shots rang out… local self-defense groups fled.
"Some stole goods from people," as they went, before M23 rebels took control of the area, he added, asking not to be named.
Other local people contacted by telephone said they had left for the north for their own safety.
A nurse told AFP hundreds had sought refuge in a health center, including five with bullet wounds.
M23 rebels, backed by Rwanda, have captured swathes of North Kivu displacing more than a million people since re-emerging to launch an offensive in late 2021.
Several thousand soldiers from East Africa have been deployed in combat zones since the start of the year, in theory to patrol a buffer zone between the armed groups.
DRC's armed forces (FARDC) this week announced they were not involved in the resumption of fighting.
Dozens of armed groups are active in eastern DRC, a legacy of regional wars that raged in the 1990s and 2000s.