Fiji reconsiders security ties with China amid rising Pacific tensions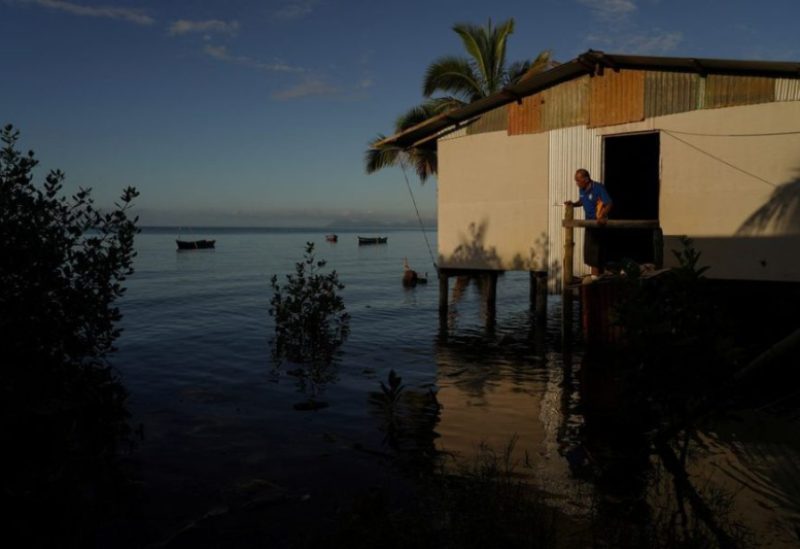 On Wednesday, Fiji's Prime Minister, Sitiveni Rabuka, suggested that his country is reassessing its security relationship with China amid escalating geopolitical tensions in the Pacific region.
Rabuka stated that Fiji is currently reviewing a controversial police cooperation agreement signed with China in 2011. This agreement permitted the stationing of Chinese police officers in Fiji.
At one point during a news conference in Wellington with his New Zealand counterpart Chris Hipkins, Rabuka appeared to go one step further by referring to Fiji's "discontinuation" of the agreement.
"If our systems and our values differ, what cooperation can we get from them?" Rabuka said, referring to China.
"We need to look at that again before we decide whether we go back to it, or if we continue the way that we have in the past by cooperating with those who have similar democratic values and systems."
Rabuka said Fiji was finalizing a defense agreement with New Zealand, which it expected to complete next week. He said the new agreement would allow Fiji's military to build its capacity and skill and be exposed to new technologies.
He said there has been a lot of geopolitical focus on the region, but that Pacific countries only worry about militarization "when diplomacy and common neighborly discussions fail."
Fiji expanded its policing agreement with China in 2013 to include some military cooperation, but Rabuka on Wednesday didn't directly address that arrangement.
China has previously said the security agreements have benefited Fiji and it hopes to continue the collaboration.
Rabuka won a tense election in December over Frank Bainimarama, who had held power in Fiji for 16 years. Rabuka has moved since then to distance himself from some of Bainimarama's policies, including moves to forge closer ties with China.
Meanwhile, Bainimarama and former Police Commissioner Sitiveni Qiliho, who oversaw the China policing agreement, now face criminal charges of abusing their power, as does former Attorney-General Aiyaz Sayed-Khaiyum, who was widely seen as Bainimarama's right-hand man.
China and the US have increased their competition for influence in the Pacific in recent years.
Last month the US signed a new security pact with Papua New Guinea, which is strategically located just north of Australia. The US has also opened embassies in Solomon Islands and Tonga, and revived Peace Corps volunteer efforts.
Last year, Solomon Islands signed its own security pact with China, a move that raised alarm throughout the Pacific.