Finland to join European neighbors in shutting out Russian tourists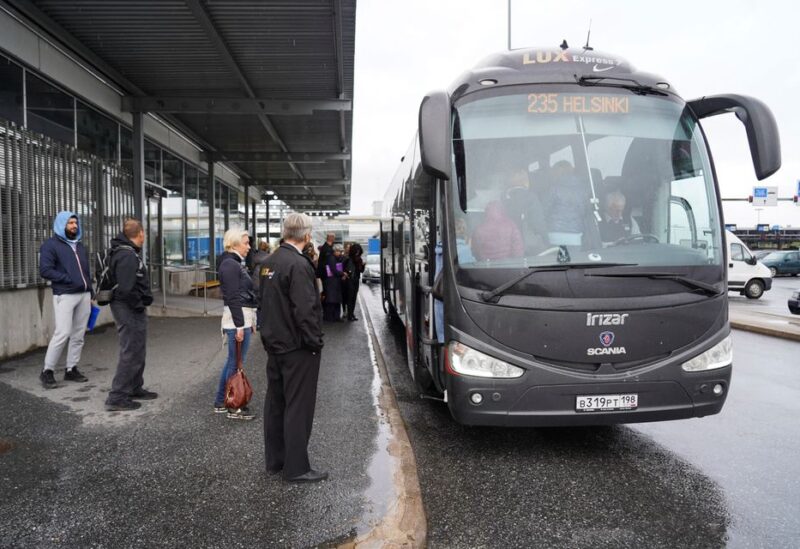 Finland said on Thursday that it will block its border to Russian visitors at midnight, cutting off the final direct land path to the European Union for thousands of Russians attempting to evade conscription into the Ukraine war.
The administration said the action would result in a considerable decrease in cross-border traffic after around 17,000 Russians entered into Finland over the weekend.
"The entry of Russian citizens in tourist purposes into Finland endangers Finland's international relations," Foreign Minister Pekka Haavisto told a news conference, explaining that the decision had followed talks with Ukraine and neighbours.
Haavisto said entry for family visits, as well as for work and studies, would still be permitted.
The decision means the Finnish government, wary of being a transit nation into western Europe's passport-free Schengen zone, joined the other EU member countries sharing land borders with Russia which had already barred Russian tourists.
The EU bans were part of a series of sanctions and other steps taken against Russia by the West since Moscow invaded Ukraine on Feb. 24 in what it calls a "special military operation".
Baltic states and Poland argued that Russian tourists posed a national security threat. Estonia expressed frustration that Finland had not joined them. Ukraine has said Russians should stay at home and seek to stop the war.
The EU has banned all flights from Russia, leaving only rail and road transport links available, and this month it agreed to limit issuing free-travel Schengen zone visas.