Fire Breaks Out on Upper Floor of Nuevo Madrid Hotel in Spanish Capital – Video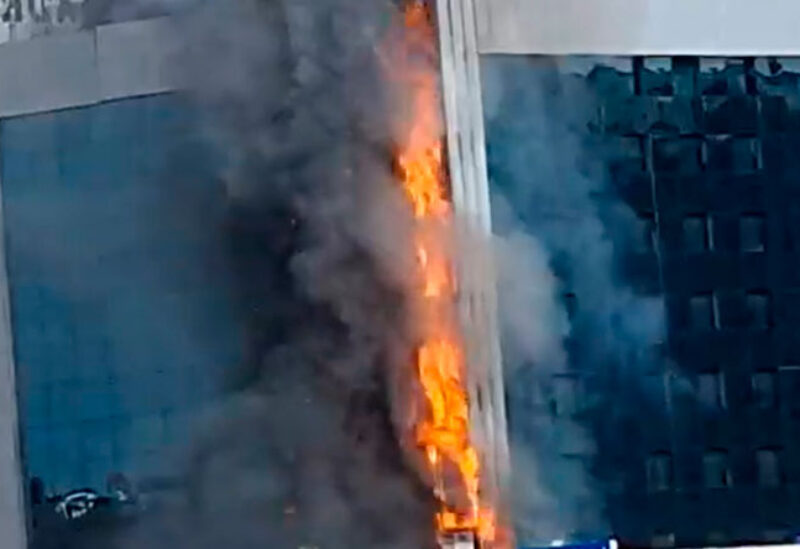 Firefighting teams from at least five fire stations raced to battle the blaze at the hotel in Madrid's northern Pius XII neighborhood next to the Spanish capital's major ring road, as flames leapt up to the roof and ignited the letters on the hotel's sign.
A major fire has broken out at Madrid's Hotel Nuevo — with images showing flames leaping up one corner of the multi-storey building's facade.
The hotel, situated in the Pius XII neighborhood next to the northern section of the M-30 urban motorway ring in the Spanish capital, caught fire on Thursday.
Initial reports from the Spanish media said there were no indications yet of the fire's cause, or whether anyone had been injured.
​Firefighters and engines from at least five fire stations were attending the scene, La Vanguardia reported. ​The letters of the hotel's roof sign were even seen to ignite.
​The 225-room hotel, opened in 2005, was known for its impressive 40-meter-high atrium.