Fire consumes oil depot in St. Petersburg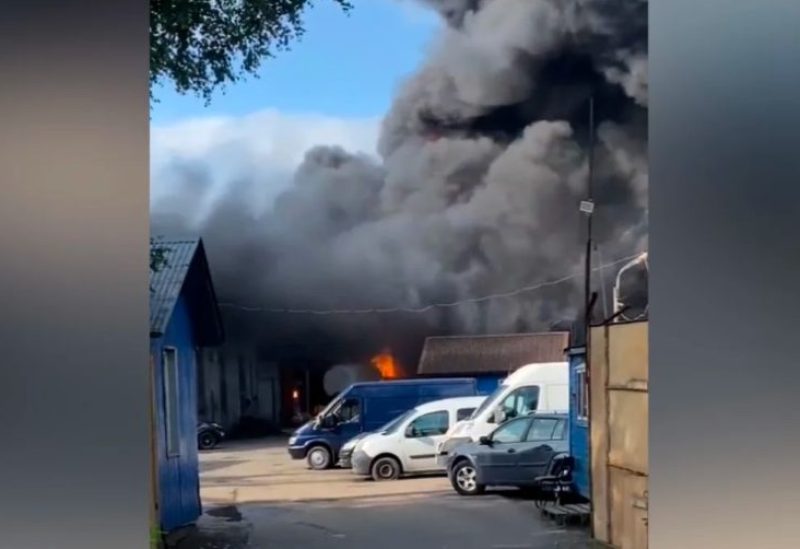 Dozens of firefighters are working to put out a blaze that is burning at an oil depot in St. Petersburg, Russian authorities said.
Videos from the area posted on social media show a large plume of black smoke rising as explosions ring out.
The fire was first reported at 10:59 a.m. local time, Russia's Ministry of Emergency Situations said. A hangar of 80 by 10 meters (262 by 33 feet) was reported up in flames the ministry said.
The effort to put out the fire, which burned an area of about 800 square meters (8,600 square feet), has involved about 100 people.
Russian online news outlet Fontanka reported the fire was at the Ruchi oil depot.
The cause of the incident is not yet known. No casualties have been reported so far.
Russian infrastructure such as oil depots have previously been targets over its invasion of Ukraine.