Foreign Ministers of Egypt and Turkey to meet soon and name ambassadors for the two countries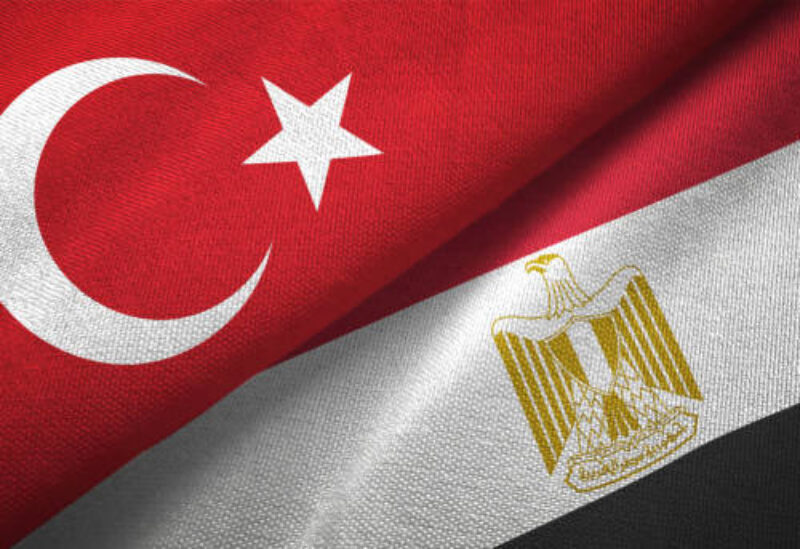 After pulling back their Ambassadors in 2013, Turkey announced that relations with Egypt are advancing, and that a meeting will be held soon between the two countries' foreign ministers and the announcement of an agreement to appoint ambassadors for the two countries, after the level of representation was reduced to the level of charge d'affaires.
Turkish Foreign Minister Mevlüt Çavuşoğlu said that the ongoing talks between his country and Egypt have progressed gradually and reached the level of foreign ministers, noting that the date of his meeting with his Egyptian counterpart Sameh Shoukry has not yet been determined, but this step will take place in the coming period. Cavusoglu added, in an interview with Turkish state television on Wednesday-Thursday night, that the meeting of the foreign ministers of the two countries and the mutual return of ambassadors will take place during the coming period, stressing that efforts will be made to make relations better than before. He added that the contacts and talks between the Turkish and Egyptian sides "are going so far in a very wonderful way."
The Turkish minister expressed his conviction that his country and Egypt "are not on separate sides" on the Libyan issue, saying that "the other area in which the two countries can cooperate is the issue of Palestine."
Cavusoglu added, "If our relations with Egypt are normalized, there are many areas and countries that we can cooperate on, and these are areas and countries that need such cooperation."
Davutoglu's statements came two days after statements by the spokesman for the ruling Justice and Development Party, Omer Celik, in which he said that his country and Egypt have things to do regarding bilateral relations, and to discuss Libya and its future, and the eastern Mediterranean, stressing that his country adopts a "positive approach" in this regard.
The Turkish spokesman added, in statements on Monday night, made after the meeting of the Executive Committee of the ruling party headed by President Recep Tayyip Erdogan, where they discussed the development of the ongoing talks with Egypt to improve relations, that there are deep-rooted relations between Ankara and Cairo, and that the intelligence services in the two countries were continuing their talks about Security issues, despite the rupture of relations between the two countries.
He continued, "The talks that started between our intelligence services have been transferred to the framework of the Ministry of Foreign Affairs. From now on, steps will be taken to enable us to focus on concrete issues through mutual talks and consultations."
And last week, Turkish President Recep Tayyip Erdogan said that Turkey wants to make the most of opportunities for cooperation with Egypt, and to improve relations on the basis of mutual profit. He added, "Our cultural relations are very strong, and we have strong historical ties with Egypt. We have great potentials for cooperation with Egypt in a wide range of fields, from the eastern Mediterranean to Libya, and there is no problem for us regarding the Egyptian and Turkish foreign ministers holding discussions on these issues, and we tell our ministers that you can hold your meetings." After a series of Turkish courtship statements to Egypt, which were followed by contacts and consultations between the two countries' intelligence services, a Turkish delegation headed by Deputy Foreign Minister Sadat Unal visited Cairo on May 5 and 6, and the two sides said in a joint statement that the discussions were frank and in-depth, and touched upon Bilateral issues, as well as a number of regional issues. The past few days witnessed an increase in Turkish positive statements towards Egypt.