Forest fire in central Seoul forces evacuation of 120 homes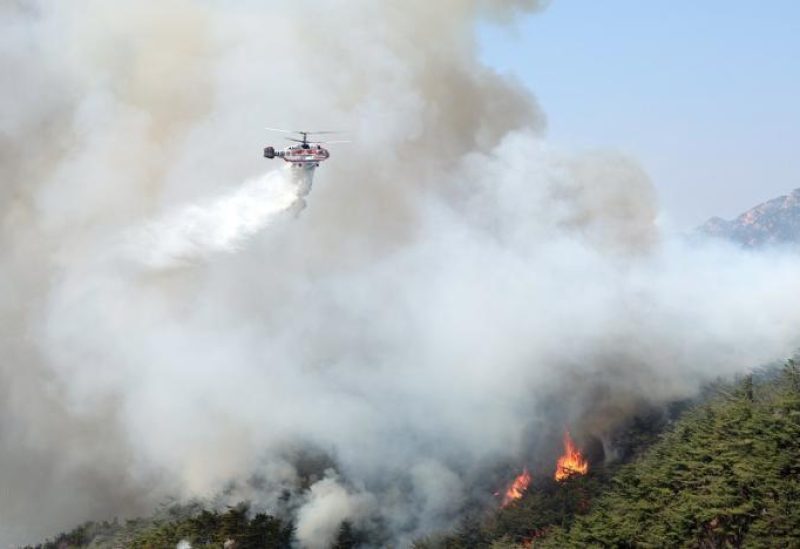 A forest fire raged in central Seoul on Sunday, forcing the evacuation of at least 120 homes in the densely populated capital, authorities said.
The fire, which started on a mountain in the middle of Seoul at around 11:53 a.m. (0253 GMT), razed forests the size of some 30 soccer fields before it was nearly extinguished as of 5 p.m. (0800 GMT), according to officials.
No casualties were reported.
Smoke billowing from forests was seen across the city as firefighters battled to put out the fire with water-bombing aircraft.
Multiple helicopters were seen flying over the Han River in an apparent effort to supply water to extinguish the fire, a Reuters witness said.