Former Pope Benedict's body to lie in state at Vatican for three days before funeral on Thursday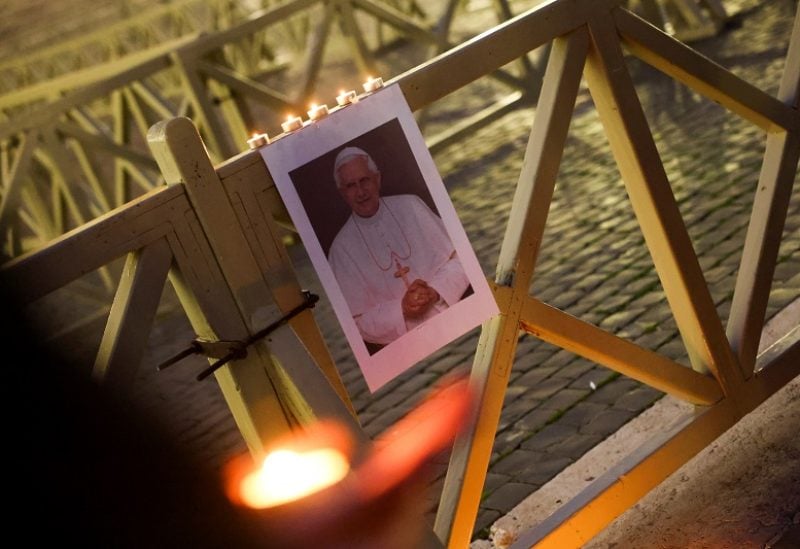 Catholics from across the world, will be able on Monday, to pay tribute to former pope, Benedict XVI's body, that will lie in state for three days at St Peter's Basilica before his funeral, on Thursday. The German theologian who passed away on December 31 at the age of 95 and led the church for eight years before stepping down in 2013.
On early Monday, the former pope's body will be transferred to the basilica for three days where people will be able to pay their respect, said the report. Meanwhile, his successor Pope Francis will lead the funeral on December 5 in St Peter's Square before his mortal remains are laid to rest in the tombs beneath St Peter's Basilica.
Benedict who was the first pope in nearly 600 years to step down, passed away, at the Mater Ecclesiae monastery inside the Vatican gardens which has been his home since his resignation, which had created a unique situation of having two "men in white" in the Vatican. The funeral on Thursday will be "solemn but simple" as the Vatican had said previously.
Pope Francis, in his address delivered in a New Year's Day service on Sunday at the Vatican, remembered his predecessor "beloved" Pope Emeritus Benedict XVI and thanked "God for the gift of this faithful servant of the Gospel and of the Church".
The last papal funeral of John Paul II, held in 2005 drew millions of people and heads of state from across the world. However, Benedict has been a figure who has alienated many Catholics with his staunch defence of traditional values.