Four ambulances from the Al Shifa hospital arrive at Egypt's Rafah border: ICRC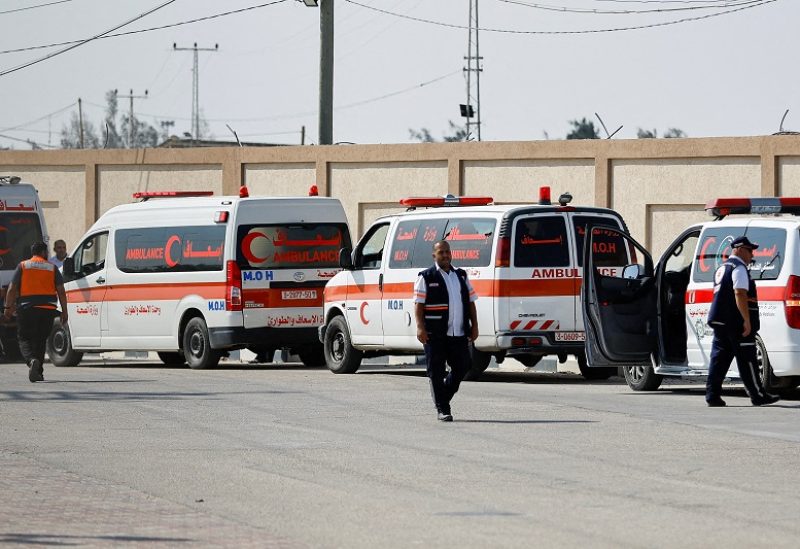 A convoy consisting of four ambulances, carrying patients from Gaza City's Al Shifa hospital, reached the Rafah border crossing with Egypt, according to a statement from the International Committee of the Red Cross (ICRC). The ICRC made this announcement while emphasizing the need for the safeguarding of hospitals, medical staff, and patients during the ongoing conflict.
"It is an immense relief to know that these patients are safe and will receive urgent medical care," said William Schomburg, the head of the ICRC's office in Gaza.
"I can't emphasize enough how crucial it is that hospitals, medical personnel, and patients are protected amid this violence. There are thousands of critically injured people in Gaza. It is an obligation under international humanitarian law to spare them from harm."
Two vehicles from the ICRC also accompanied the convoy.
The international humanitarian organization called on all parties "to uphold their obligations under international law" warning that thousands of critically wounded civilians "can no longer access" hospitals that are alarmingly unable to function due to damage and lack of supplies.
The Palestinian Red Crescent on Monday warned the Al Quds hospital in Gaza city has only 48 hours of fuel left before critical life saving equipment, neonatal incubators and intensive care units will be out of service, intensifying the burden on the over-stretched medical facilities in the Gaza Strip.
The Red Crescent also said Israeli forces have continued to shell areas no more than 50 meters away from the Al Quds hospital where over 14,000 displaced Palestinians are seeking shelter.
"Accepting violence against healthcare facilities, now when their role is so critical, will come at an unacceptable cost in human life," Schomburg said.
"The wounded and sick must be protected in all circumstances."