France battles 'monster' wildfire as heatwaves scorch Europe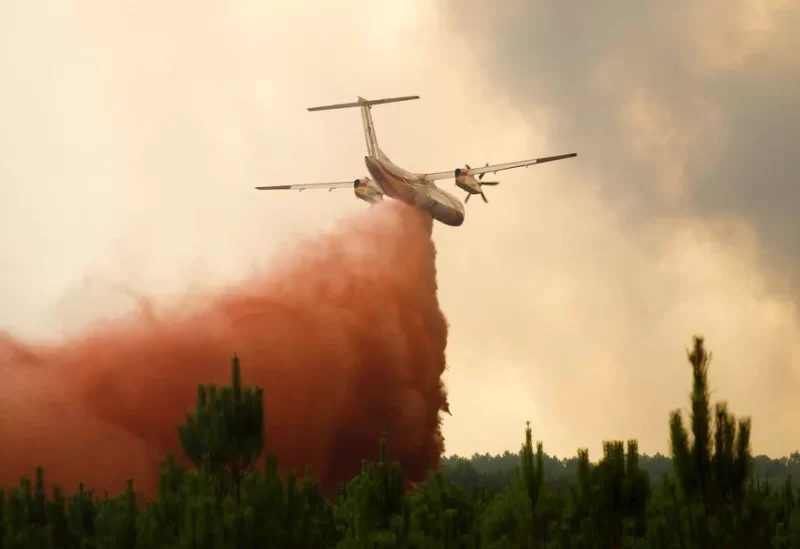 On Thursday, a "monster" wildfire burned for the third day in southern France, destroying woods and forcing 10,000 people to flee their homes.
With no relief from the searing heat expected before the weekend, firefighters aided by water-bombing planes fought on many fronts, warning that the enormous fire may shift course at any time.
"It's an ogre, it's a monster," Gregory Allione of the FNSPF, the French firefighters' union, told RTL radio.
This summer, wildfires have erupted throughout Europe as consecutive heatwaves fry the continent, refocusing attention on the risks of climate change to business and people.
Firefighters said they were able to preserve her community, which had become a ghost town after police had ordered inhabitants to escape as the flames neared.
However, the fire spread to the suburbs, destroying homes and charring tractors.