French Police Inspectorate to suggest sanctions against officers for threatening behavior against protesters:Local media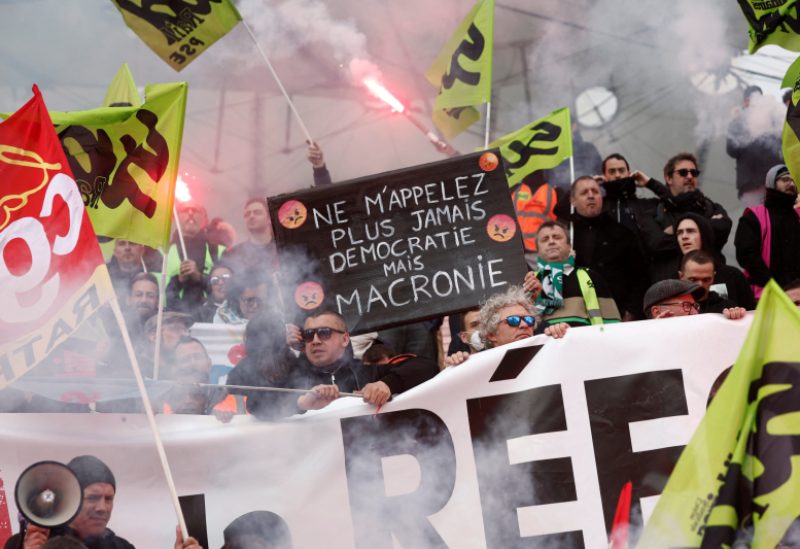 According to local media, France's National Police General Inspectorate (IGPN) will suggest sanctions against police officers who had threatening behavior against protesters in March.
BRAV-M, a mobile brigade made up of teams of two on motorcycles that are deployed in Paris during demonstrations, triggered public outrage over interventions during protests against the pension reform.
Director of IGPN Agnes Thibault-Lecuivre told broadcaster Franceinfo on Thursday that her institution will suggest a series of sanctions to Paris police over the dishonorable behavior of some police officers against the protesters.
On the night of March 20-21, BRAV-M police officers arrested seven protesters suspected of damages in the capital during demonstrations.
One of the suspects recorded the remarks of an officer who was saying: "The next time when we come, you will not be in a car to go to the station, but in another one called an ambulance which goes to the hospital."
The police officer then slapped the protester, according to the videos shared on social media.
The director of IGPN added that 59 complaints were filed to her institution since the beginning of the protests in January.
BRAV-M units were created in early 2019 by then-Paris Police Prefect Michel Delpuech as part of the Yellow Vests movement.
The controversial pension reform law includes raising the retirement age from 62 to 64 by 2030, requiring at least 43 years of work to be eligible for a full pension.
Millions of workers and trade unions vehemently opposed the plan since January, when the government unveiled it.
Unrest intensified when Prime Minister Elisabeth Borne, after consulting with President Emmanuel Macron, decided to use special constitutional powers to adopt the bill without parliamentary approval in March.
The decision was driven by fear that lawmakers would be able to block the reforms as the government lacks an absolute majority in the legislature.
Police intervened brutally in demonstrations particularly in March, and were criticized for arbitrary arrests.