Fresh Clashes Reported Between Israeli Police and Palestinians at Al-Aqsa Compound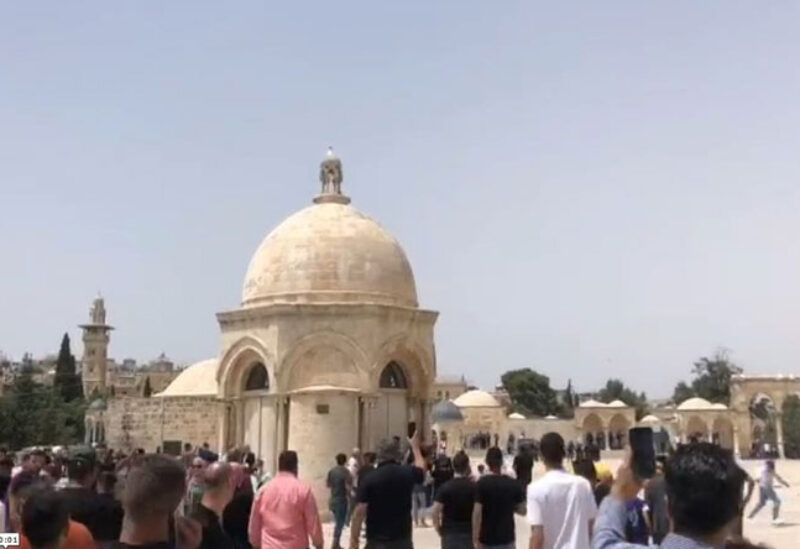 This comes as Israel confirmed that the Security Cabinet had voted unanimously to approve a ceasefire between Tel Aviv and Hamas on 20 May.
Fresh clashes between Palestinians and Israeli authorities took place at the Al-Aqsa Mosque compound on top of the Temple Mount in Jerusalem on 21 May.
An Israeli police spokesperson has said Palestinians were throwing stones at officers, so the authorities had to begin "riot" suppressing measures. Law enforcement also reportedly used stun grenades, and tear gas to disperse crowds of Palestinians involved in the clashes.
Clashes began after Friday prayers at the mosque, according to the police.
The 20 May ceasefire halted 11 days of military hostilities between Israel and Hamas. The violence began after a decision by an Israeli court to evict several Palestinian families from their houses in the Jerusalem neighborhood of Sheikh Jarrah.