From subway stations to shopping malls, Taiwan prepares its air-raid shelters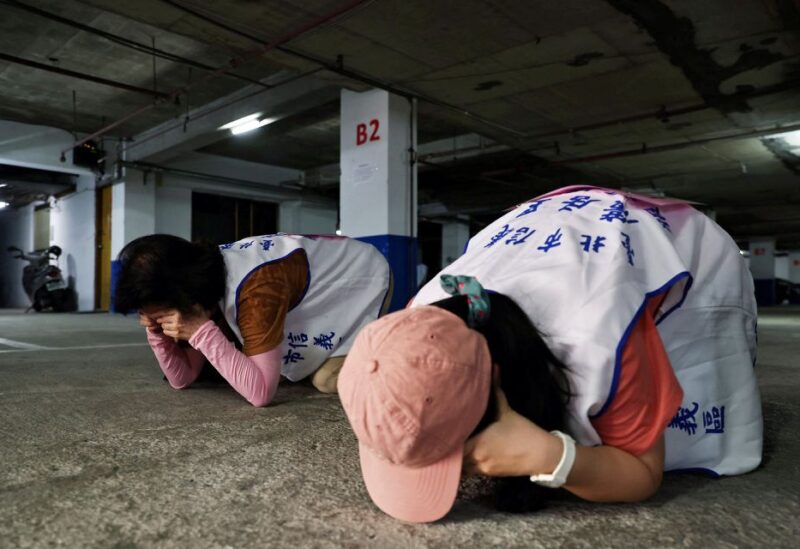 Taiwan is developing air-raid shelters as tensions with China escalate and Russia's invasion of Ukraine raises new concerns about a Chinese strike on the democratic island.
China regards Taiwan as its territory and has intensified military activities in the skies and waters surrounding it. Taiwan promises to protect itself and has prioritized the upgrading of its defenses, including regular military and civil defense drills.
The preparations include the designation of shelters where people may seek refuge if Chinese missiles begin to fly in, not in purpose-built bunkers, but in underground locations such as basement car parks, the metro system, and subterranean retail malls.
Taipei, the capital, has almost 4,600 such shelters that can house 12 million people, more than four times its population.
Harmony Wu, 18, was astonished to find that in the case of war, an underground retail concourse where she and other teenagers were just practicing some dance techniques would be converted into an air-raid shelter.