G7 ministers agree to speed up renewable energy development, according to a communique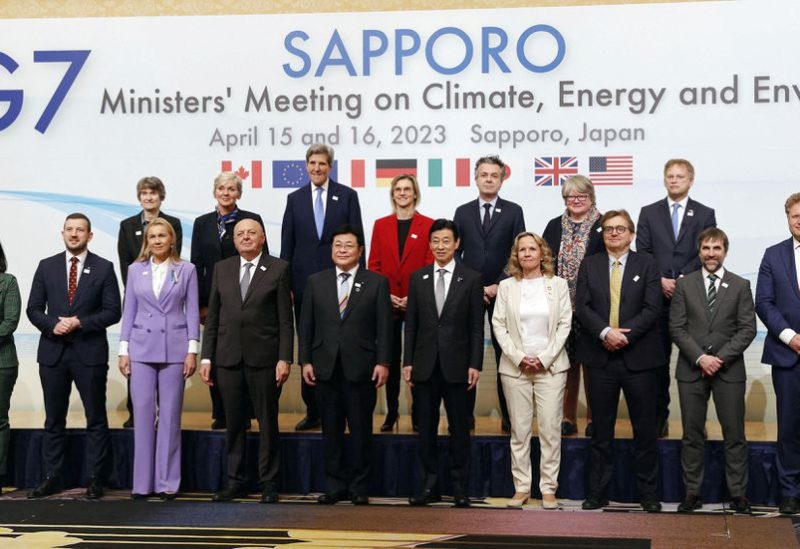 The Group of Seven affluent nations decided to accelerate the development of renewable energy and to limit natural gas usage as they work to phase out fossil fuels, according to a communiqué issued on Sunday.
While members acknowledged the need to cut gas usage, they also stated that investment in the industry can assist solve any energy constraints, according to the statement.
Ministers from the G7 group of advanced democracies are gathering in the northern Japanese city of Sapporo for two days of meetings on climate, energy and environmental policy. The issues of renewable sources of fuel and energy security have taken on new urgency following Russia's invasion of Ukraine.
Host country Japan, which is dependent on imports for nearly all its energy needs, wants to keep liquefied natural gas (LNG) as a transition fuel for at least 10 to 15 years.
"We will drastically increase electricity generated by renewable energies," the members said in the communique, pledging to collectively increase offshore wind capacity by 150 gigawatts by 2030 and solar capacity to more than 1 terawatt.
The members also agreed to accelerate "the phase-out of unabated fossil fuels" – the burning of fossil fuels without using technology to capture the resulting C02 emissions – to achieve net zero in energy systems by 2050 at the latest.