Gas leak blamed for blast at iconic Havana hotel that killed 22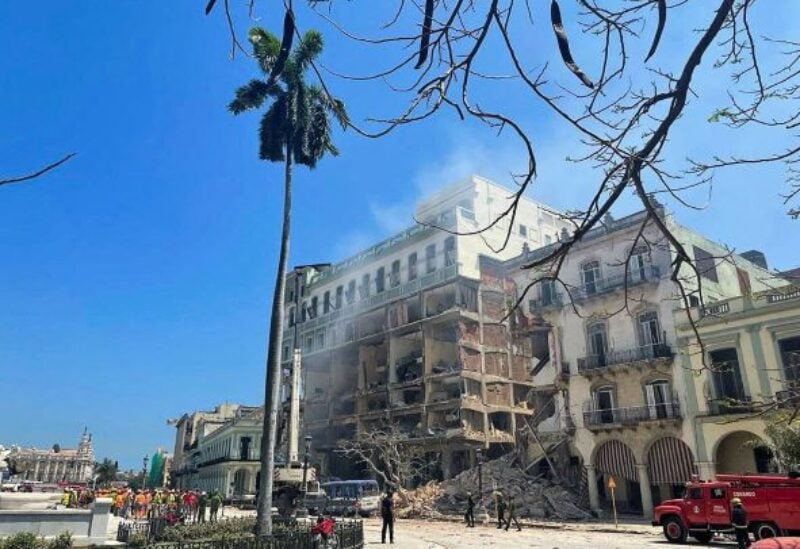 A fatal explosion ripped a wound several storeys high in the side of a well-known hotel in downtown Havana on Friday, killing at least 22 people and injuring up to 70, according to witnesses and official media.
President Miguel Diaz-Canel, speaking from the site on Cuban television, said the incident at the historic, high-end Hotel Saratoga looked to have been caused by a gas leak.
Despite this, the bomb caused a momentary panic in the historic old Havana area, which has gradually been reopening to tourists after the epidemic devastated the Caribbean island's vital travel business.
Hundreds of Cubans and tourists alike gathered near the property under a hot sun as police cordoned off the area around the hotel. Many speculated about the cause of the blast as ambulances and rescue workers carried victims from the wreckage.