Gaza aid stuck as Egypt says Israel not cooperating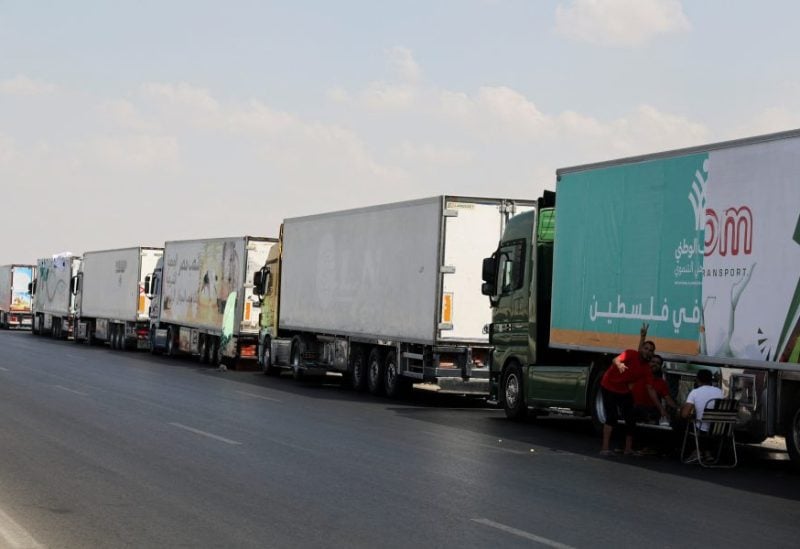 On Monday, Egypt said that Israel was blocking the entry of hundreds of tonnes of supplies into Gaza and the evacuation of foreign passport holders through the sole entry Israel does not fully control.
Cairo claims that although the Rafah border is not officially closed, Israeli airstrikes on the Gaza side have rendered it inoperable, making it potentially crucial for bringing badly needed supplies into the embattled Palestinian enclave.
As Israel's bombardment and siege of Gaza has intensified, the territory's 2.3 million residents have been left without power, pushing health and water services to the brink of collapse, with fuel for hospital generators running low.
"There is an urgent need to alleviate the suffering of Palestinian civilians in Gaza," Egypt's Foreign Minister Sameh Shoukry told reporters, adding that talks with Israel had not been fruitful.
"Until now the Israeli government has not taken a position on opening the Rafah crossing from the Gaza side to allow the entrance of assistance and exit of citizens of third countries."
U.S. officials were still hoping that Rafah would operate for a few hours later on Monday, White House spokesman John Kirby said, noting that earlier hopes had been "dashed".
Gazans have been under siege since Israel launched its most intense bombardment and blockade ever following a devastating cross-border assault by Islamist Hamas militants on Oct. 7.