Gaza evacuees arrive in Egypt after Rafah crossing reopens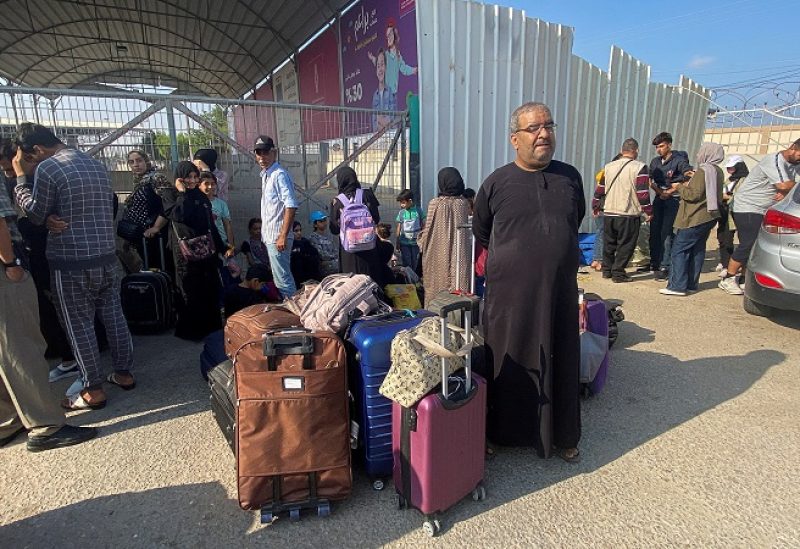 The first group of foreigners and injured Palestinians evacuated after the Rafah border crossing re-opened arrived in Egypt from Gaza on Sunday, four Egyptian security sources said.
Evacuations through the border crossing, the only entry point to Gaza not controlled by Israel, were suspended for a third time on Friday after issues transporting injured Palestinians from northern Gaza.
Hundreds of foreign nationals and dependents and dozens of injured have passed through since the crossing began facilitating limited evacuations on November 1.
The suspensions had been due to bombardments that aid staff said hit or targeted medical convoys.
At least seven injured Palestinians arrived on Egyptian soil to receive medical treatment, plus more than 80 foreign nationals and dependents, with more undergoing border procedures, the sources said. More than 32 Egyptians also crossed over, they said.
At least 80 aid trucks had moved from Egypt into Gaza by Sunday afternoon, two of the sources said.