Gaza struggles with dead and wounded from intensified Israeli assault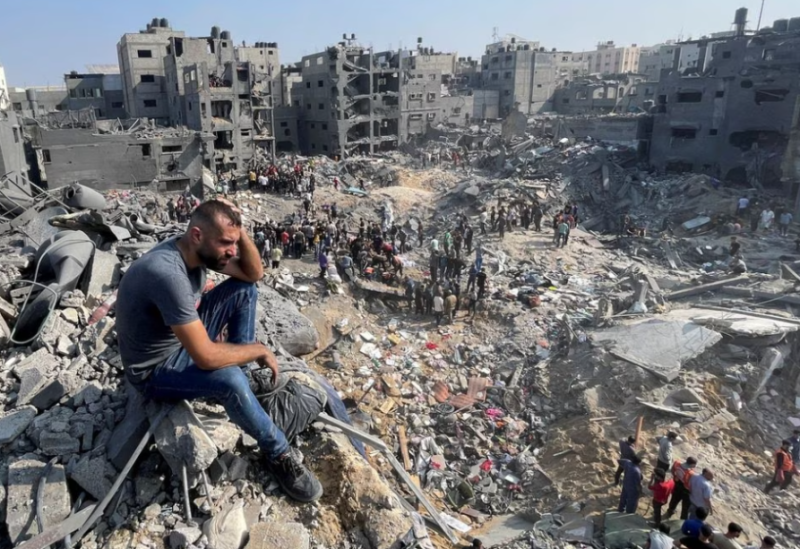 At the scene of an Israeli airstrike on Gaza overnight, Palestinian rescuers worked through the wreckage early on Wednesday, revealing a limp head and arm that was the most recent casualty of thousands of deaths from the bombardment.
The remainder of the body gradually showed up as the rescuers removed more debris. It was a member of the Nasr family, whose home in the southern city of Khan Younis was bombed early on Wednesday, killing nine people, according to locals.
"Our neighbours died. Everywhere you look there is a martyr," said Eyad al-Ateyle, a neighbour who said the strike blasted him awake at 2 a.m. before he managed to get out of his home with his wife and child through a thick fog of dust.
Israel's mounting assault has killed nearly 8,800 Palestinians according to health authorities in the Hamas-controlled enclave, mostly in air and artillery strikes like the one that hit the Nasr family home.
The military has said that although it has told civilians to move south, it will strike at any Hamas target throughout the strip while taking feasible precautions to mitigate harm.
The offensive, in response to the Oct. 7 attack by Hamas militants who Israel said killed 1,400 people and abducted 240, now includes a ground invasion that is expected to intensify the violence.