Gaza turns into nightmare for 13-year-old British-Palestinian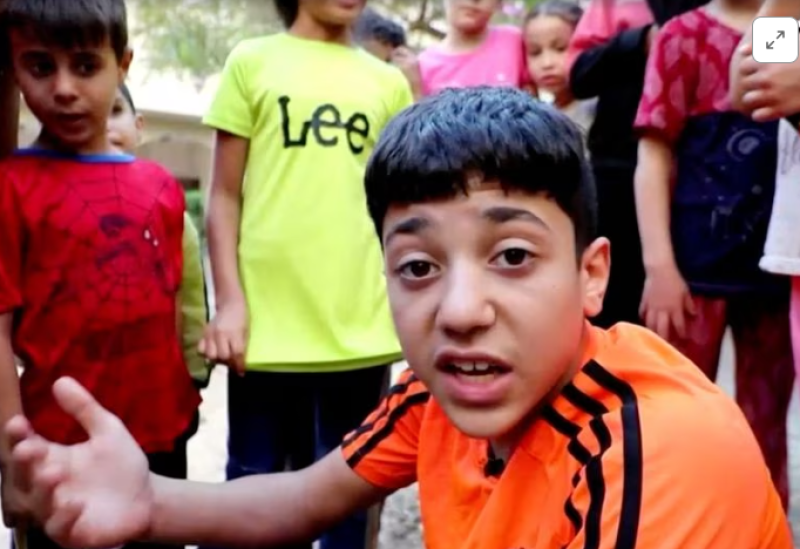 Omran Abu Assi, 13, has just been in his native Gaza for a year when the realities of the Israel-Hamas conflict begin to sink in. He is now yearning for his family to go through the Rafah crossing into Egypt.
Although the Gaza Strip is one of the world's most densely inhabited regions, Abu Assi claimed he found living there to be intriguing; nonetheless, nine days ago, his life changed.
"I'm here in the park, in the city. The kids are playing in the park, with the bombs going off, there's planes above that could bomb at any moment. It's unsafe, it's not fair," said Abu Assi, whose parents gave Reuters permission to speak to him as he is a minor.
"I feel bad for the kids. It's not the kids' fault that this war happened. It's no one's fault. It's not fair that this is happening, it shouldn't be happening."
The Israeli military has been pounding the Gaza Strip with unprecedented firepower ever since Palestinian militant group Hamas, which rules the enclave, launched the biggest attack on Israel since the 1973 Yom Kippur War, killing more than 1,300 people.
"The war really has affected Gaza in a horrible way. This.. homes have been destroyed, there's people sleeping on the streets, you can see rubble nearly everywhere you go," he said.