Georgian police use tear gas on protests against 'foreign agents' law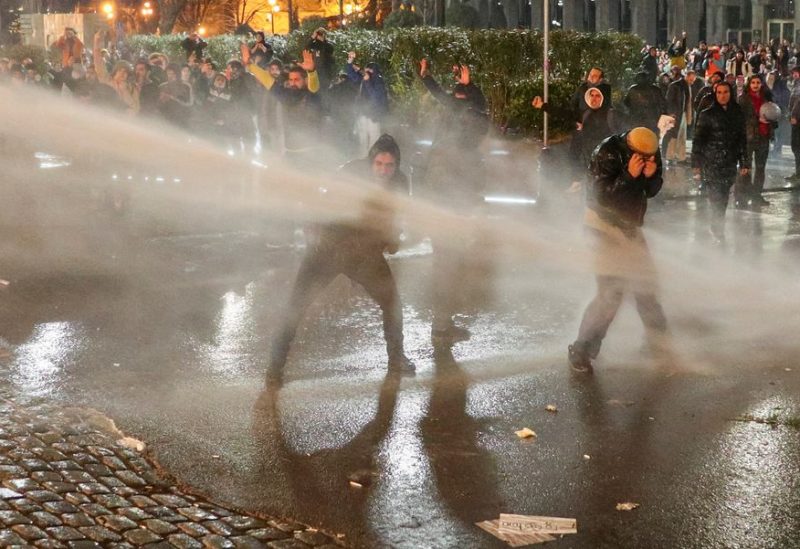 After the Georgian parliament gave its initial approval to a draft law on "foreign agents," which critics claim represents an authoritarian shift endangering the South Caucasus country's hopes of joining the European Union, Georgian police used tear gas to disperse thousands of protesters on Tuesday in central Tbilisi.
Any organization getting more than 20% of its funding from abroad would be required by the bill, which is supported by the ruling Georgian Dream party, to register as "foreign agents" or risk paying hefty fines.
Critics have said it is reminiscent of a 2012 law in Russia that has since been used to crack down on dissent.
Reuters journalists in Tbilisi saw protesters angrily remonstrating with police armed with riot shields who then used tear gas and watercannon to disperse them. Protesters suffering from the effects of tear gas were being treated on the steps outside the parliament building.
"I came here because I know that my country belongs to Europe, but my government doesn't understand it", said 30 year old protestor Demetre Shanshiashvili.
"We are here to protect our country because we don't want to be part of Russia again", he added, referring to the almost two centuries Georgia spent as part of the Russian Empire and Soviet Union.
Some demonstrators threw plastic bottles and fireworks at police, a Reuters witness said.