Germany asks Sweden for launchers to boost IRIS-T air defenses for Ukraine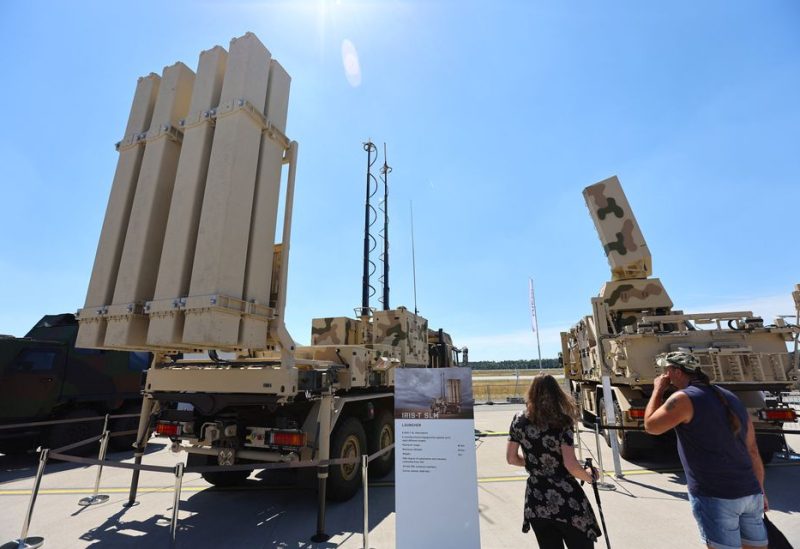 According to sources cited by Spiegel magazine on Friday, Germany is in discussions with Sweden's government about purchasing mobile launchers that would enhance the capabilities of the IRIS-T air defense systems that Berlin plans to transfer to Ukraine.
In response to Kyiv's requests for air defenses to fend off Russian missile and drone attacks that have wreaked havoc on cities since the start of the invasion nearly a year ago, Germany has sent one IRIS-T system to Ukraine and promises to send more.
The Swedish launchers would help Ukrainian troops protect a larger area against Russian attacks. German Economy Minister Robert Habeck raised the issue on a visit to Sweden this week but the Swedish government has so far declined to supply the launchers, Spiegel reported.
Sweden's armed forces declined comment. The Swedish defence ministry did not immediately reply to a request for comment.
A Swedish defense ministry spokesperson said discussions on supplying weapons to Ukraine would need to be seen in the context that Sweden is geographically close to Russia but not yet a member of the NATO alliance, Spiegel reported.
Sweden's bid to join NATO, along with neighbouring Finland, is currently facing objections from Turkey.
The IRIS-T system is built by privately held German arms maker Diehl and considered among the world's most advanced.
The fire units can launch missiles over a distance of 40 kilometers (25 miles) to take down fighter jets, helicopters, drones, missiles and cruise missiles.