Germany will coordinate with allies on Ukraine weapons decisions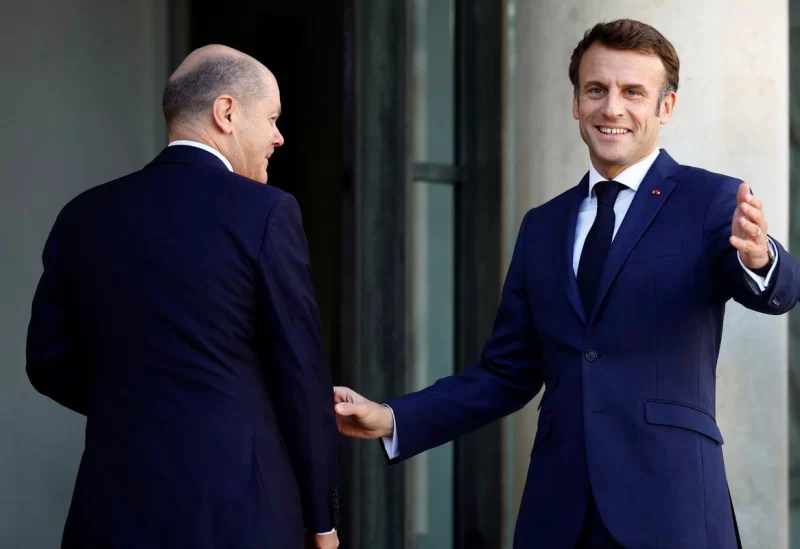 Under pressure to approve the sale of tanks produced in Germany to Ukraine, German Chancellor Olaf Scholz declared on Sunday that all decisions about the delivery of armaments would be taken in consultation with partners, including the United States.
Despite Ukraine's requests for contemporary tanks to bolster its defense operations, Germany and its Western partners were unable to agree on whether Germany would agree to provide Leopard 2 tanks to Ukraine or allow other countries that have them to do so.
Scholz, asked at a news conference in Paris about providing tanks to Ukraine, said all weapons deliveries to Ukraine so far had taken place in close coordination with Western partners. "We will do that in the future," he said.
Speaking at the same news conference, French President Emmanuel Macron said he did not rule out the possibility of sending Leclerc tanks to Ukraine.
Macron said that sending tanks must not escalate the situation, must take into account the time to train Ukrainians to be effective, and must not endanger France's own security.
German sources have told Reuters they would allow German-made tanks to be sent to Ukraine to help its defence against Russia if the United States agrees to send its own tanks. But U.S. officials have said President Joe Biden's administration is not poised to send its own tanks, including the M1 Abrams.
Scholz was in Paris with top leaders of his government for a meeting with his French counterparts.