'Glimmer of hope' as Ukraine grain ship leaves Odesa port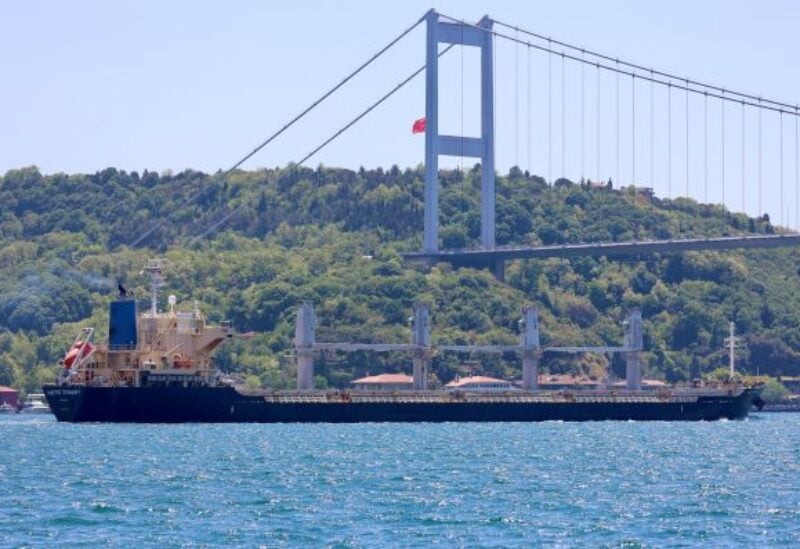 On Monday, the first ship to carry Ukrainian grain over the Black Sea since Russia invaded Ukraine five months ago left Odesa for Lebanon under a safe passage agreement heralded as a ray of light in a deteriorating global food crisis.
The voyage was made possible when Turkey and the United Nations secured a grain and fertilizer export agreement between Russia and Ukraine last month, a rare diplomatic success in a drawn-out battle of attrition.
The Sierra Leone-flagged ship Razoni will traverse Turkey's Bosphorus Strait, which connects the Black Sea, which is dominated by Russia's navy, to the Mediterranean. It is transporting 26,527 tons of maize.
However, there are still obstacles to overcome before millions of tonnes of Ukrainian grain leave its Black Sea ports, such as eliminating sea mines and establishing a framework for vessels to approach the war zone and pick up goods securely.
Russia's invasion of Ukraine on February 24 triggered a global food and energy crisis, and the UN has warned of the possibility of numerous famines this year.
U.N. Secretary-General Antonio Guterres expressed optimism that Tuesday's departure would be the first of many, and that the UN will charter a ship to restock assistance supplies.