Greece faces hottest July weekend in 50 yrs; heatwave to expand in US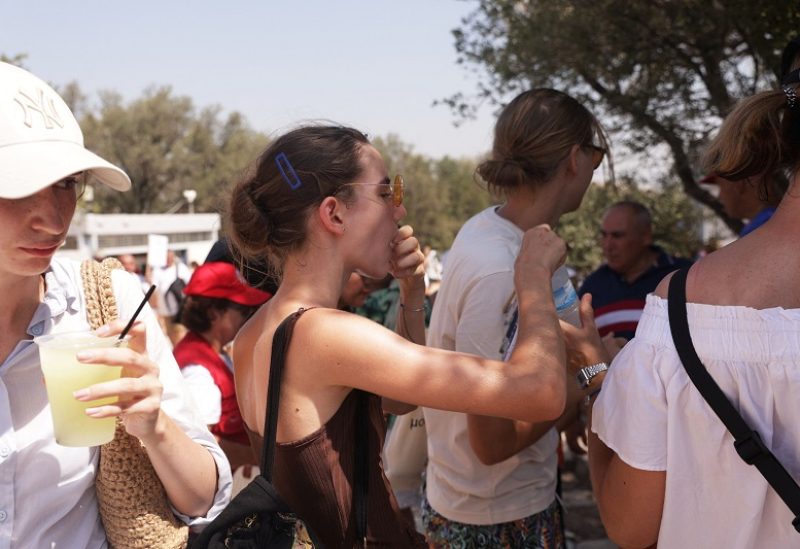 On Saturday, July 22, Greece experienced its hottest July weekend in half a century, with temperatures predicted to surpass 40 degrees Celsius. A report by the news agency AFP revealed that government ministries have advised individuals to work from home (WFH) whenever feasible and to avoid going outdoors unnecessarily. Panagiotis Giannopoulos, a meteorologist from state broadcaster ERT, stated that Athens would endure temperatures above 40 degrees Celsius for a period of six to seven days, extending until the end of July.
The report said that on the central island of Evia, a 46-year-old man died due to heatstroke. The Chalkida Hospital said that the cause of the death appeared to be cardio-respiratory failure following exposure to high temperatures. Earlier, the national meteorological institute EMY reported temperatures of 41 degrees Celsius at Attica and temperatures in Thessalia could climb up to 44 degrees Celsius.
79 forest fires reported across Greece
Authorities said on Saturday that firefighters were battling 79 forest fires across Greece. Vassilios Vathrakoyannis, a spokesperson from the fire fighting department, said that Greece would be on a state of alert across the weekend.
On Friday, Turkey said it was sending two firefighting aircraft to Greece. Meanwhile, the ministry of culture said that architectural attractions including World Heritage Site the Athens Acropolis will be shut during the hottest parts of the day through to Sunday.
Heatwave to expand in southern US
A record-breaking heatwave stretching across the southern United States was expected to expand in the coming days. The National Weather Service (NWS) said that across Southern US, about 80 million Americans will swelter in temperatures of 41 degrees Celsius and above this weekend. Phoenix, Arizona would be the worst affected.
Phoenix is surrounded by desert, and its 1.6 million residents are accustomed to brutal summer temperatures. However, this time, the heat wave is unprecedented in its length: it has already helped the city break its previous record of 18 straight days at or above 43 degrees Celsius.