Greenpeace activists swim in front of Russian oil tanker to protest EU imports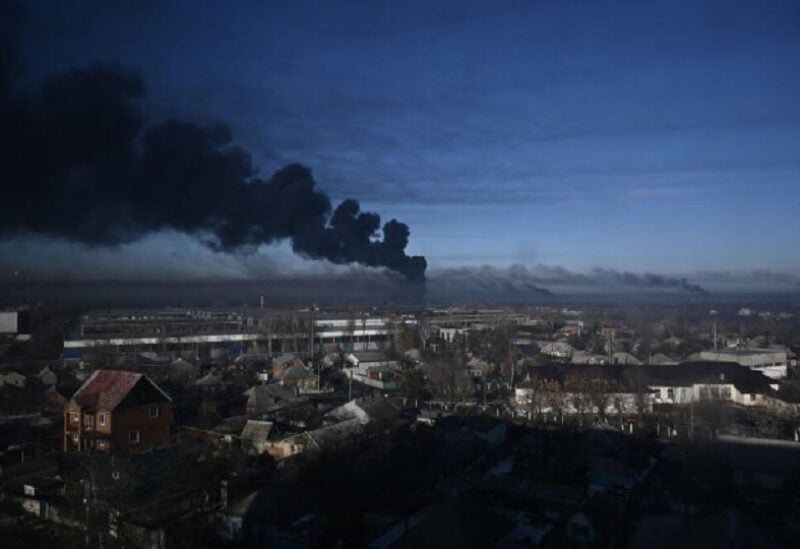 Greenpeace activists from Germany and the Nordics continue protests in the Baltic Sea, urging the EU to get away from imports of oil, gas and coal from Russia as quickly as possible. In week four of Putin's war, there are still ships arriving into Europe from Russia, carrying oil that is financing Putin's war in Ukraine. Earlier this morning swimmers braved the cold waters and swam in front of a supertanker and painted 'OIL FUELS WAR' on its side demanding an EU ban. The 240m supertanker Stamos has a capacity of 115.000 tons and is on its way to deliver crude oil from Russian harbour Ulu-Luga to Rotterdam.
Greenpeace Germany oil expert Manfred Santen said: "Putin is financing the war in Ukraine by exporting fossil fuels. Every day, massive amounts of coal, oil and gas are transported to Western European ports via the Baltic Sea and through German waters. These transports must be suspended as quickly as possible by the EU summit this week, and we must rapidly phase out fossil fuels to fight the climate crisis and protect humanity."
The protests come right before the upcoming summits of the European Union, NATO and the G7 countries that will take place in Brussels this Thursday. The talks will focus on a possible ban on imports of Russian fossil fuels, especially crude oil. Although some countries have already imposed an entry ban on Russian ships, cargo flying other flags continues to arrive. Greenpeace UK research from the Russian tanker tracker shows that at least 237 tankers have left Russia since the beginning of the war, 104 of them were headed to Europe.