Guatemala: Police raid presidential candidate's offices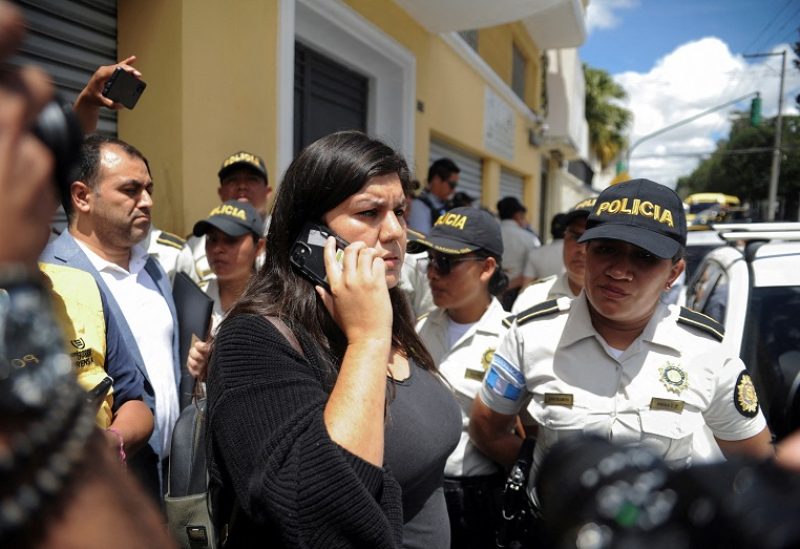 On Friday, Guatemalan police conducted a raid on the office of presidential candidate Bernardo Arevalo. The action was carried out by the Attorney General's Office, following a court order issued on July 12. The court order had suspended the legal status of Arevalo's center-left political party, Movimiento Semilla, over accusations of falsifying signatures during its establishment in order to participate in the elections.
Arevalo condemned the raid which took place a month before run-off elections with former first lady Sandra Torres.
"The raid on the headquarters of the Seed Movement is the flagrant demonstration of the political persecution that we have denounced," Arevalo said in a tweet, adding that the "corrupt minority will not be able to stop an entire people united and full of hope."
The Reuters news agency cited a senior Biden administration official as saying the raid represented "authoritarian practises" and were a violation of democratic norms by Guatemalan authorities.
The official, speaking to Reuters on condition of anonymity, said Washington was ready to use "all the tools we have at our disposal" against corrupt and undemocratic actors in the country.
Earlier this week, the US sanctioned senior Guatemalan officials and individuals for knowingly taking part in actions which undermine democratic processes.
The July decision by Attorney General's Office to suspend the Semilla party came after the country's Electoral Court confirmed the result of the first round of the presidential vote, setting the stage for a run-off.
The Attorney General's Office said it found the signatures of 12 deceased people on a list the party needed when forming.
The special prosecutor claimed that there were indications that more than 5,000 signatures were illegally gathered.