Guterres: Ukraine's nuclear plant must be demilitarized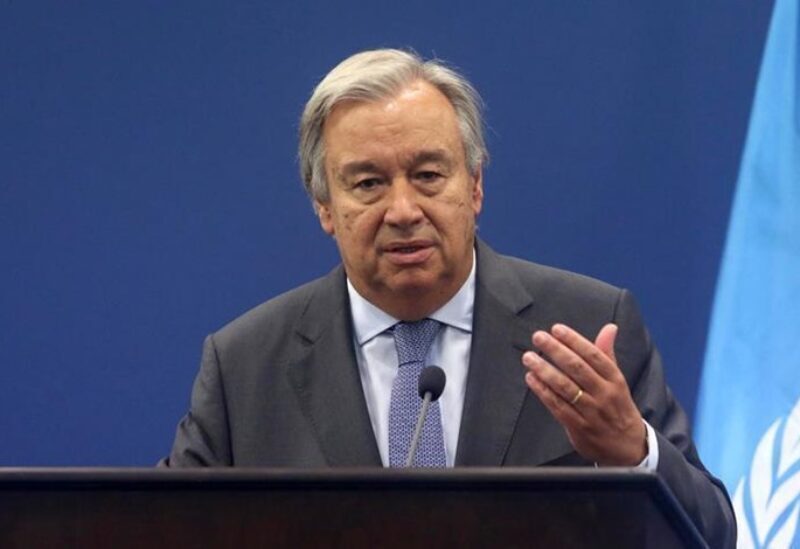 UN Secretary-General Antonio Guterres called on Thursday for the demilitarization of the vast nuclear power plant held by Russia in southern Ukraine's Zaporizhzhia region, and said he was gravely concerned by the situation in and around it.
Guterres, speaking to reporters after talks in the western Ukrainian city of Lviv, said that military equipment and personnel should be withdrawn from the plant and called for efforts to ensure it is not the target of military operations.
"The facility must not be used as part of any military operation. Instead, agreement is urgently needed to reestablish Zaporizhzhia's purely civilian infrastructure and to ensure the safety of the area," he said.
Guterres also urged Russia and Ukraine to show a "spirit of compromise" and ensure the continued success of a UN brokered deal that enabled Ukraine to resume grain exports from its Black Sea ports.
He said that 21 ships had departed from Ukrainian ports under the deal in less than a month, and 15 vessels had left Istanbul for Ukraine to load up with grain and other food supplies.
"But it is only the beginning. I urge all parties to ensure continued success," he told reporters.
"From day one, the parties have worked professionally and in good faith to keep the food flowing. I appeal for this to continue and for them to overcome all obstacles in a spirit of compromise and permanently settle all difficulties."