Hamas delegation visits Moscow, discusses release of hostages in Gaza – agencies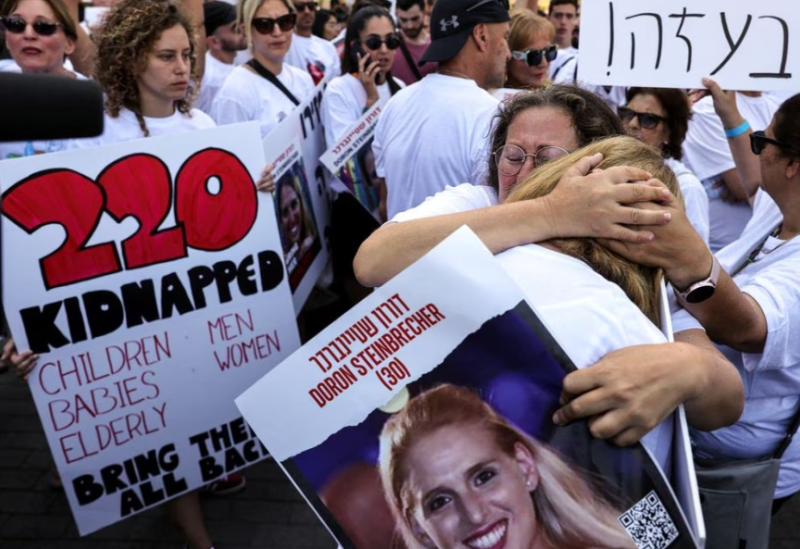 Russian news agencies claimed, citing the foreign ministry, that a Hamas delegation visited Moscow on Thursday to discuss the release of foreign hostages, including Russian citizens, that the militant group is currently holding in Gaza.
TASS said that Abu Marzouk, a senior Hamas member, was present at the discussions.
"In order to support the Russian stance on the prompt release of foreign hostages in the Gaza Strip, contacts were made with him. Concerns about guaranteeing the removal of Russian and other foreign nationals from the Palestinian enclave's area were also deliberated, according to TASS.
Russia has ties to all key players in the Middle East, including Israel, Iran, the Palestinian Authority and Hamas, the militant Islamist group that controls Gaza.
Moscow has repeatedly blamed the current crisis on the failure of U.S. diplomacy, and called for a ceasefire between Israel and Hamas and the resumption of talks aimed at finding a peace settlement.
Hamas released its own statement in which it praised the efforts of Russia's President Vladimir Putin and foreign ministry to end what it called "the crimes of Israel that are supported by the West", according to Russia's RIA news agency.