Hamas says it releases two female captives for health reasons; source says they are elderly Israelis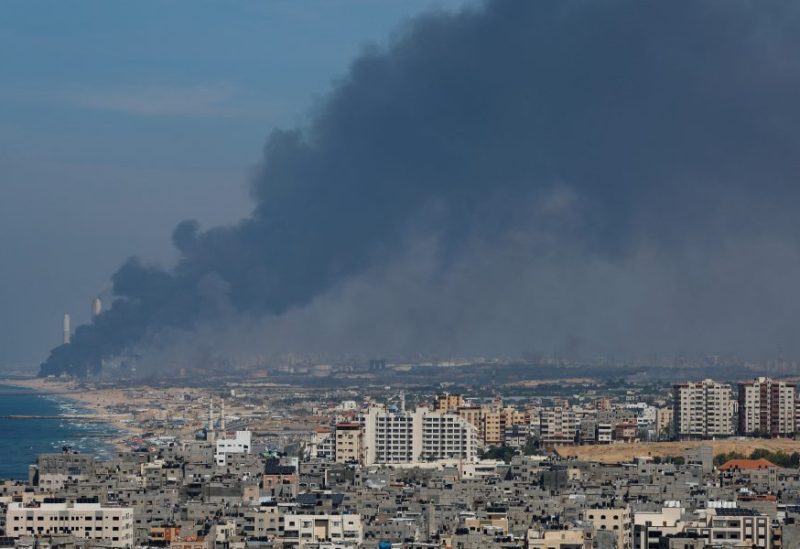 In response to Egyptian-Qatari mediation efforts, the militant Palestinian Hamas group's armed branch announced on Monday that it has freed two more female civilian prisoners on medical reasons. An anonymous source told Reuters that the prisoners were elderly Israelis.
In a Telegram announcement, the armed wing's spokesperson, Abu Ubaida, stated: "We decided to release them for humanitarian and poor health grounds." The two were identified as Yocheved Lifshitz and Nurit Yitzhak.
The armed wing released an American mother and daughter, Judith and Natalie Raanan, on Friday, nearly two weeks after Hamas gunmen carried out an Oct. 7 cross-border assault, killing 1,400 people and taking more than 200 hostages.
Israel's Channel 12 said on Monday that the third and fourth hostages had been released and that families had been informed. Egypt's state news agency said the two had arrived at the Rafah crossing from Gaza to Egypt.
There was no immediate comment from Israeli officials.
Israel pounded hundreds of targets in Gaza from the air on Monday as its soldiers fought Hamas militants during raids into the besieged Palestinian strip deaths are soaring and civilians are trapped in harrowing conditions.