Heatwave bakes US as heat index soars past 100 degrees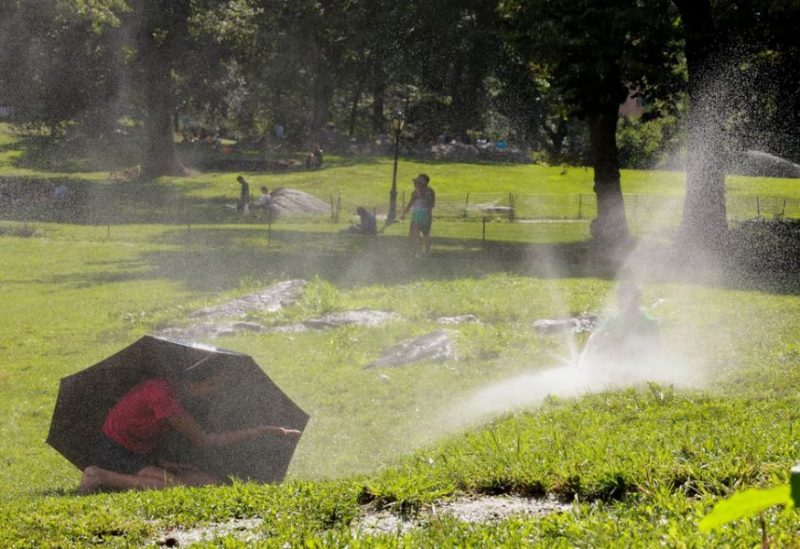 Tens of millions of Americans were confronted with a one-two punch of brutally hot temperatures and oppressive humidity on Friday as an unrelenting heatwave settled over the Midwest and East Coast and was expected to persist into the weekend.
More than 175 million people in the U.S. were under excessive heat warnings and advisories until at least Saturday afternoon as midday heat index readings in many spots rose well above 100 degrees Fahrenheit (38 C), the National Weather Service (NWS) said.
Some of the nation's biggest cities, including Chicago, New York and Philadelphia, have opened cooling centers in public libraries and community centers for those who are unable to escape the hot temperatures.
"Extreme heat can be dangerous to health, and even fatal," the city of Boston said on its website after it declared a heat emergency, adding that its street outreach teams will provide water on their routes.
U.S. city officials and forecasters are urging people to stay out of the hot weather as it has the potential to cause heat-related illnesses, especially for those working or participating in outdoor activities, people aged 65 and older, children and those with chronic illnesses.
"Drink plenty of fluids, stay in an air-conditioned room, stay out of the sun, and check up on relatives and neighbors," the NWS said.