Heavy snow blankets northern China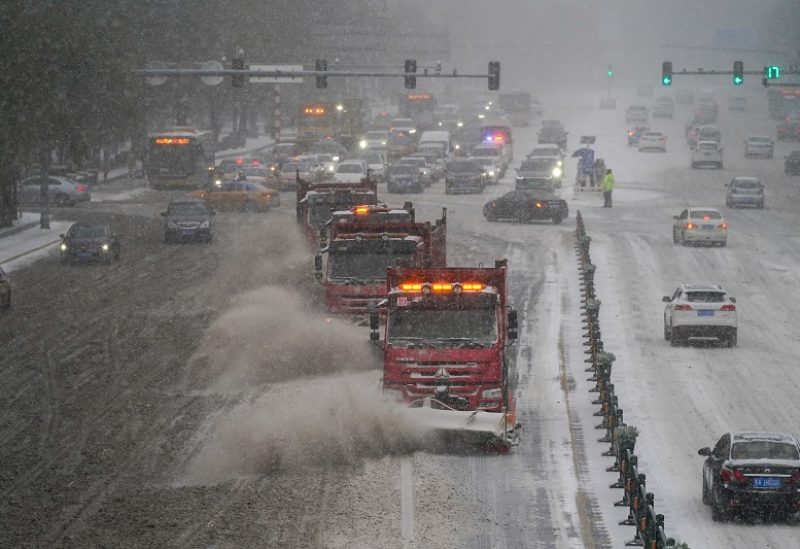 Due to the initial heavy snowfall of the winter season in the northern hemisphere, Harbin, the capital of Heilongjiang province in northeastern China, witnessed flight and train cancellations, as well as the closure of major highways and elementary schools. The heavy snowfall also blanketed extensive areas in northern China, affecting not only Heilongjiang but also the neighboring provinces of Liaoning and Inner Mongolia.
China's National Meteorological Center said snow from the cold snap, which it expects to endure for a few more days, was likely to "break through historical records" for the same time of the year.
Chinese authorities have issued an orange weather alert for the region, the second highest on a four color scale used by Beijing.
People were advised to avoid unnecessary travel and to stay indoors where possible.
People shovel a street during snowfall in Shenyang, in China's northeastern Liaoning province on November 6, 2023.
In Harbin, a city of more than 5 million people with a metropolitan area that's home to around twice that, long queues of cars and trucks were visible on TV footage. Dozens of flights and hundreds of trains were canceled.
The "China Daily" newspaper reported that 24,000 people had been tasked with taking to the city's streets to shovel and clear the snow.
CCTV also reported the partial collapse of a gymnasium in Jiamusi city in Heilongjiang, with three people trapped inside. However, the cause of that incident was not entirely clear, with no government statement about it issued.