Hong Kong's leadership candidate pledges to save city's competitiveness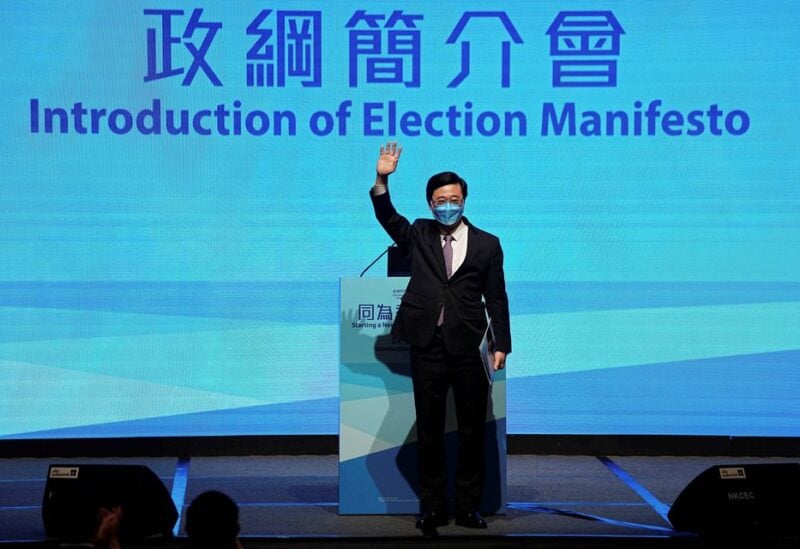 On Friday, Hong Kong's lone contender for the city's next leader outlined his policy program, stating his priority will be to improve the city's competitiveness and increase housing availability.
With Beijing's support, John Lee, 64, a career security specialist and former deputy commissioner of police, is anticipated to be selected Hong Kong's chief executive in a selection process on May 8.
"Hong Kong is an international metropolis, and we will undoubtedly continue to improve our advantages," Lee assured supporters during the manifesto's introduction.
Lee said he would restructure the government of the former British colony to enhance its governance capability, and strengthen its policy research, without giving specifics.