Hopes for Dialogue Dim in Niger as Junta Clings to Power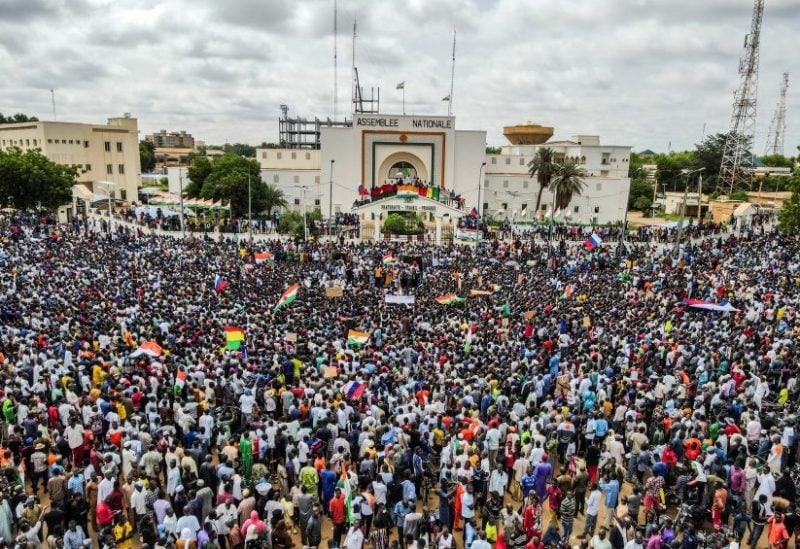 The new military leaders of Niger have rebuffed diplomatic efforts by the United States, the United Nations and regional groups to resolve a crisis sparked by a coup in the West African nation, dimming hopes that civilian rule will be restored soon.
The soldiers who took over Niger last month refused on Tuesday to meet a delegation of envoys from the United Nations, the African Union and the Economic Community of West African States, the 15-member regional bloc known as ECOWAS.
A day earlier, Victoria Nuland, the acting U.S. deputy Secretary of State, made a surprise trip to Niger but left after talks with one of the coup leaders that she described as "extremely frank and at times quite difficult."
She also failed to secure assurances that President Mohamed Bazoum of Niger would be reinstated or civilian rule would be restored, and she was denied a meeting with the junta's leader, Gen. Abdourahmane Tchiani.
The situation in Niger has threatened to derail years of Western security and aid assistance to one of the world's poorest countries and a key ally in a region stricken by widespread instability that has been the site of seven military takeovers in less than three years.
Niger, a landlocked nation of 25 million people, hosts at least 2,600 Western troops, including 1,100 Americans, who have trained the country's military and used it as a base to monitor Islamist insurgencies.