'Horrifying images': UNRWA chief says humanitarian cease-fire in Gaza 'cannot wait any longer'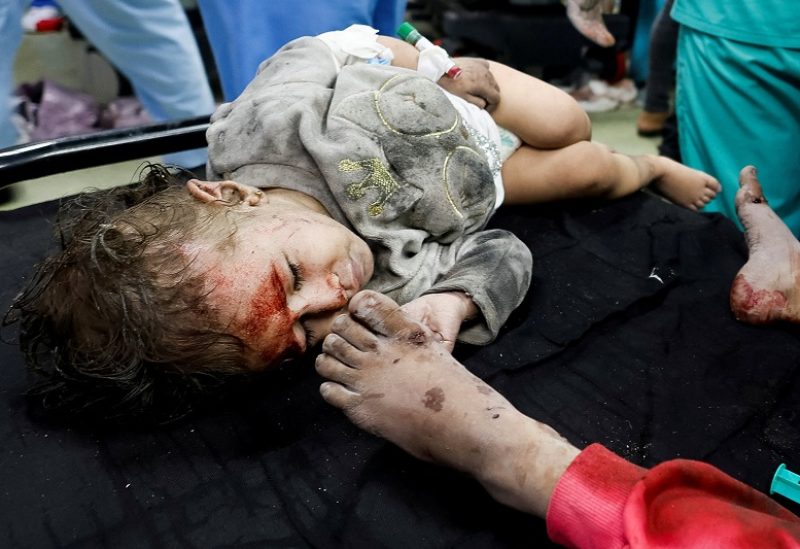 The head of the UN agency for Palestinian refugees, UNRWA, restated his plea for a ceasefire in Gaza. He mentioned that they were receiving distressing images and videos of numerous casualties caused by the Israeli assault on its Al-Fakhoura school within the enclave.
"Receiving horrifying images & footage of scores of people killed and injured in another UNRWA school sheltering thousands of displaced in the north of the Gaza Strip. These attacks cannot become commonplace, they must stop. A humanitarian ceasefire cannot wait any longer," Philippe Lazzarini said on X.
"Constant horrors, another @UNRWA school bombarded several times in the north of #Gaza sheltering more than 4,000 people. Dozens reported killed including children. Second time in less than 24 hours schools are not spared. ENOUGH, these horrors must stop" he wrote in another post.
Earlier Saturday, dozens of Palestinians were killed and injured in the Israeli bombardment of the UN-run learning center in the Jabalia refugee camp.
Israel launched airstrikes and later a ground incursion after the Oct. 7 attack by Palestinian group Hamas. It has since killed more than 12,000 people, most of them women and children, flattened thousands of civilian structures, and enforced a full blockade leading to shortage of basic supplies such as food, fuel and medicines.