Huge Blaze Breaks Out in Leamington Spa, England – Videos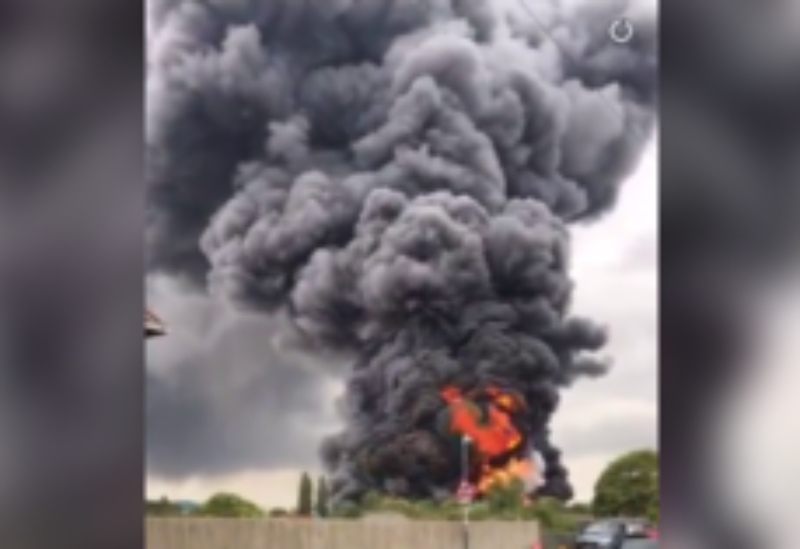 Police have advised local residents to keep doors and windows shut while an operation to extinguish the blaze is underway.
A massive fire broke out at MKM builders' merchants in Juno Drive, Leamington Spa, Warwickshire, England, on Friday, causing the entire building and surrounding area to be evacuated.
Fire crews and emergency services arrived at the scene to fight the blaze, and traffic in the neighbourhood has been suspended.
Videos have emerged online, showing the extent of the fire.
No injuries have been reported as yet. ​The cause of the fire is not yet known.
​Some residents have reportedly complained about feeling nauseous because of the huge clouds of smoke rising from the engulfed building. Matt Western, Labour MP for Warwick and Leamington, took to Twitter to inform the public about a potentially serious environmental hazard caused by the fire.