Human remains found in Amazon search for journalist, expert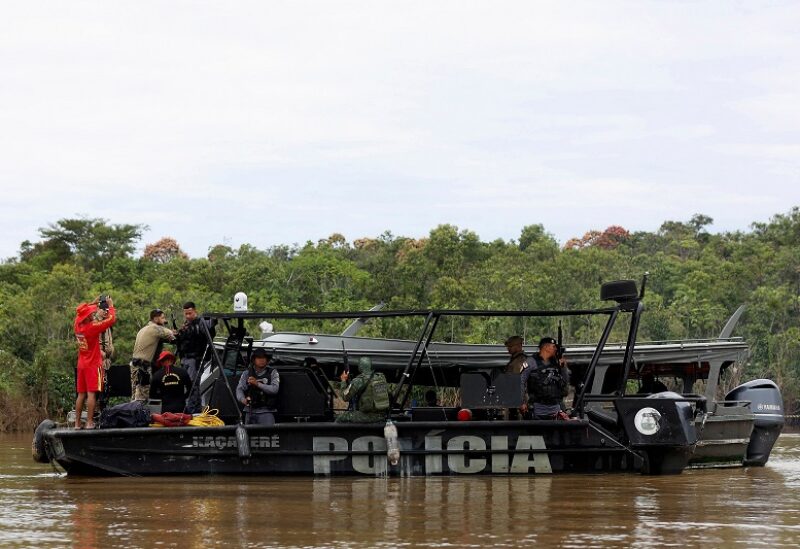 Human remains have been discovered in the search for a British journalist and indigenous Brazilian expert who vanished deep in the Amazon after receiving threats, Brazil's president revealed Monday.
Meanwhile, relatives of veteran journalist Dom Phillips and recognized indigenous specialist Bruno Pereira stated authorities informed them that two deaths had been discovered — however police and local indigenous leaders disputed this, adding to the complexity surrounding the case.
Phillips, 57, and Pereira, 41, have been missing for a week after going missing during a reporting trip to Brazil's Javari Valley, a remote rainforest region riddled with illicit fishing, forestry, mining, and drug trafficking.
According to information relayed to Phillips' family by an adviser to Brazil's embassy in London, the bodies were discovered tied to a tree, according to Britain's Guardian newspaper, where Phillips was a regular contributor.
According to federal authorities, claims that Phillips and Pereira's remains had been discovered were false. The Union of Indigenous Peoples of the Javari Valley (UNIVAJA), which is helping with the search, also disputed that two remains had been discovered.
The police have verified that they are investigating a blood sample and suspected human remains discovered during the search to see if they belong to the missing individuals.