Hundreds dead in Gaza hospital bombing, local authorities say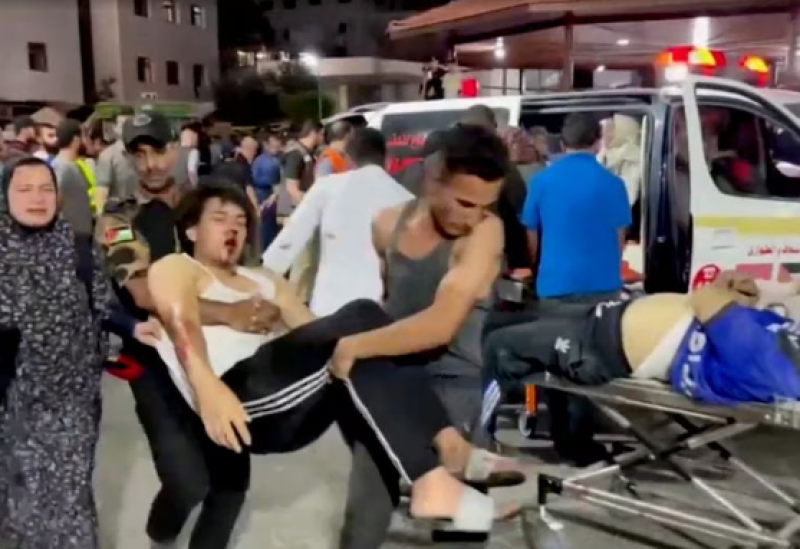 Health officials in the Hamas-run enclave reported that an Israeli air raid on a hospital in Gaza City on Tuesday resulted in hundreds of deaths, while the UN reported that an Israeli strike also targeted a school that was being used as a refuge.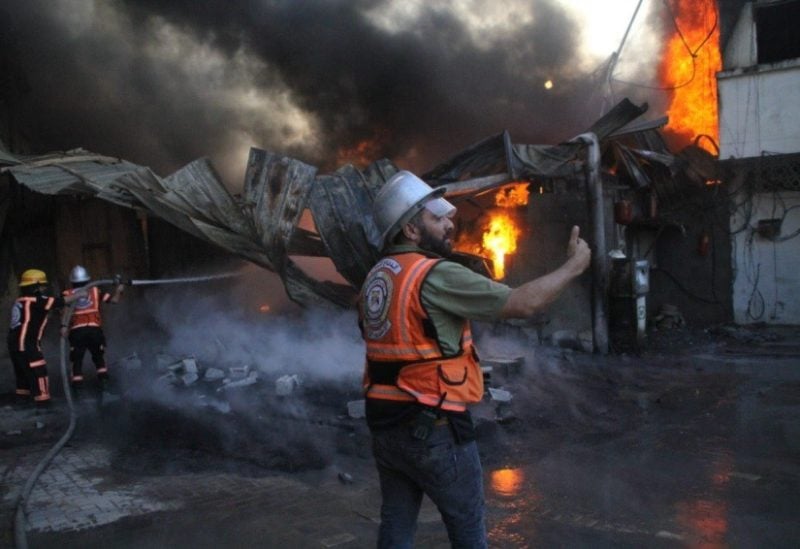 More than 500 people had died in Al-Ahli al-Arabi Hospital, according to a Gaza civil defense chief who spoke on Al-Jazeera television. A representative of the Gaza Health Ministry estimated the death and injury toll at 500. The Hamas-run government is in charge of both departments.
Israel's military said it did not have any details on the reported bombing.
Earlier on Tuesday, the United Nations Palestinian refugee agency UNRWA said an Israeli air strike had killed at least six people after striking one of its schools that has been functioning as a shelter for displaced people.
Health authorities in Gaza say at least 3,000 people have been killed in Israel's intense 11-day bombardment since Hamas militants rampaged into Israeli towns on Oct 6, killing more than 1,300 soldiers and civilians.