Hundreds of firefighters battle blaze near Lisbon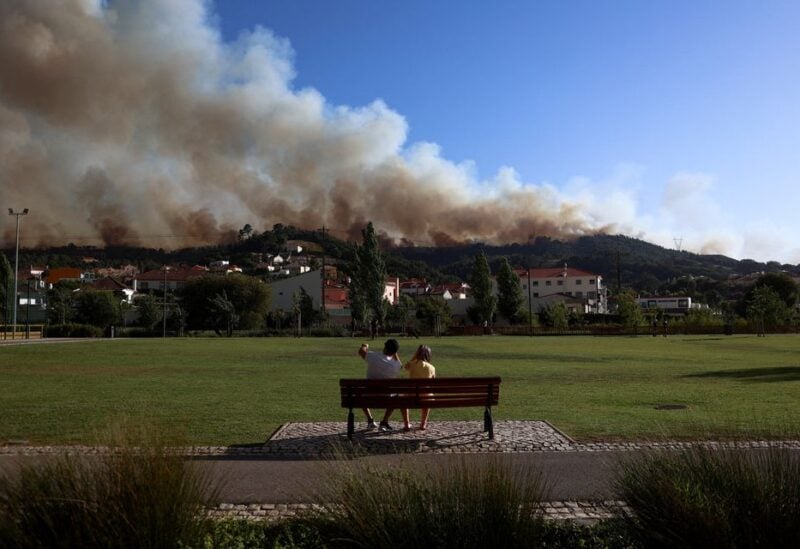 On Sunday, hundreds of firemen battled a blaze in a Portuguese town near the capital Lisbon, as high temperatures and strong winds made it difficult to extinguish the flames.
More than 400 firemen were rushed in when a fire broke out in a hilly part of the municipality of Mafra at 3 p.m. local time (1400 GMT) on Sunday, backed up by water-bombers and 123 vehicles.
A massive cloud of black smoke billowed above the Mafra settlement of Venda do Pinheiro, causing officials to close multiple highways and evacuate a care facility. Many residents fled their houses in dread.