Hungarian president visits Ukraine's western region ahead of 3rd Crimea Platform summit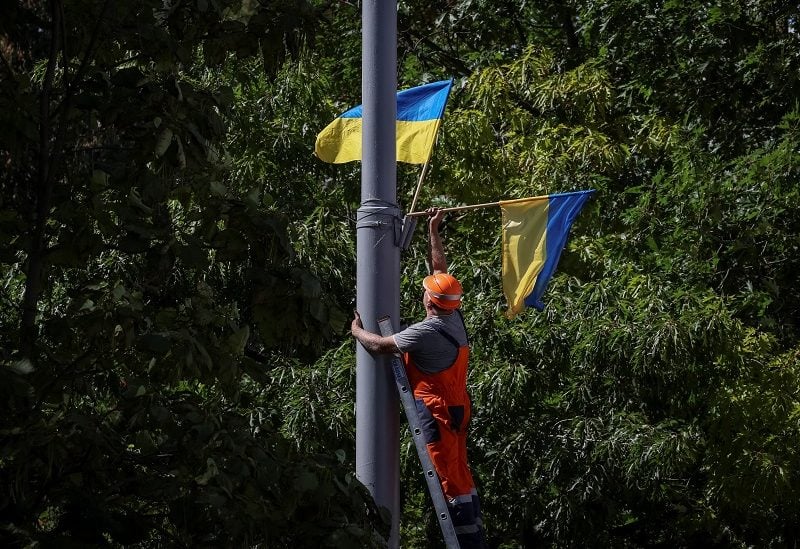 On Tuesday, Katalin Novák, the President of Hungary, paid a visit to Ukraine's western Zakarpattia region in anticipation of the upcoming 3rd Crimea Platform summit scheduled to take place in Kyiv on Wednesday.
"The head of the neighboring country met with the leadership of Zakarpattia Regional Military Administration, the regional council, (the city of) Berehove, and the district," said a statement by the Zakarpattia Regional Military Administration.
The statement said the meeting discussed prospects of strengthening cross-border cooperation between Hungary and Zakarpattia, particularly projects initiated during the Russia-Ukraine war.
"We value our work with partners in protecting Ukrainians who were forced to leave their homes because of the war. We are grateful to Hungary and its citizens for providing humanitarian aid to our country," it quoted Myroslav Biletskyi, the deputy head of the Zakarpattia region, as saying.
The statement further said that Novak will meet with political, church and educational figures of the Hungarian community of the region, after which she will go to Kyiv to attend the 3rd Crimea Platform summit.
The Crimea Platform is a diplomatic initiative of Ukraine that is intended to be an international coordination mechanism to draw global attention to Russia's annexation of Crimea in 2014.
The first summit was held on Aug. 23, 2021, with attendance from more than 40 countries, while the second summit took place on the same date last year.