Iceland premier 'horrified' by ongoing civilian deaths in Gaza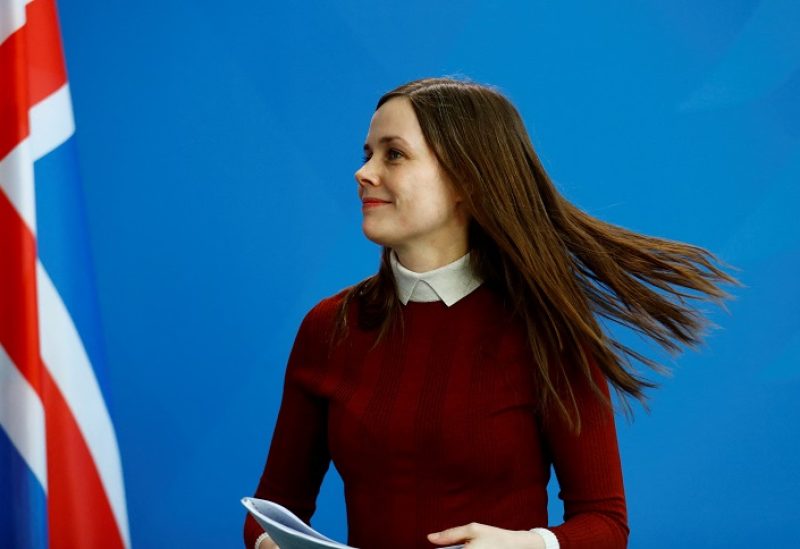 Iceland's prime minister conveyed being "horrified" by the continual loss of civilian lives in the Gaza Strip and voiced support for a humanitarian cease-fire.
"I'm horrified by the ongoing civilian deaths in Gaza. Iceland condemns all violations of international humanitarian law," Katrin Jakobsdottir wrote on X late Wednesday.
"Nothing can take priority over the duty to provide medical services to people in need. Iceland supports calls for humanitarian ceasefire," she added.
Since the Oct. 7 Hamas attack, Israel has continued with its relentless bombardment of the Gaza Strip, killing at least 11,500 Palestinians, more than half of them being women and children.
Thousands of buildings, including hospitals, mosques, and churches, have also either been damaged or fully destroyed.
The official Israeli death toll, meanwhile, stands at 1,200.
The UN Security Council passed a resolution Wednesday calling for the immediate release of all hostages held by Hamas and for urgent and extended humanitarian corridors throughout the enclave to save and protect civilian lives.
Jakobsdottir had called for a "humanitarian pause" in the besieged Palestinian enclave last month as well. "As the 10th Emergency Special Session of the #UNGA convenes today, Iceland joins calls for a humanitarian pause to facilitate the safe delivery of humanitarian aid in Gaza. The civilian suffering and loss of life is heartbreaking," she posted on X on Oct. 26.