IDF says takes control of Hamas 'military stronghold' in Gaza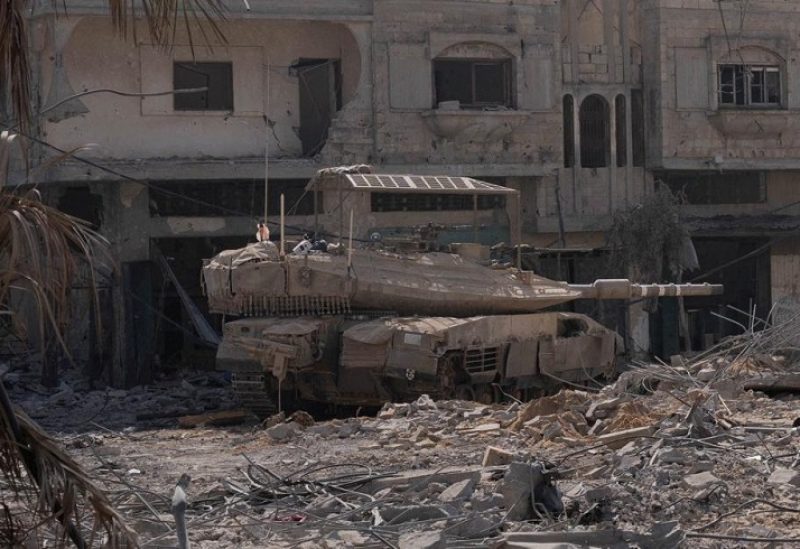 On Tuesday, the Israel Defense Forces (IDF) announced that they had taken control of a strategic facility used by the Palestinian militant group Hamas within the Gaza Strip.
"Over the past day, IDF troops secured a military stronghold belonging to the Hamas terrorist organization in the northern Gaza Strip. Anti-tank missiles and launchers, weapons, and various intelligence materials were located in the compound by the troops," the IDF said in a statement.
It added: "In coordination with soldiers on the ground, an IDF fighter jet struck a cell of approximately 10 terrorists. Following this, IDF ground troops identified an anti-tank missile cell operating in their vicinity. The troops directed an IDF aircraft that struck the terrorist cell."
Additionally, the IDF struck dozens of Hamas mortar shell launchers.
Furthermore, the IDF said its naval forces struck with precise ammunition strategic targets belonging to Hamas, including posts containing technological assets.
"IDF troops located a number of Hamas terrorists who barricaded themselves in a building adjacent to the al-Quds Hospital, and planned to carry out an attack on the forces from there. IDF soldiers directed an aircraft to strike the Hamas terrorists. The attack led to significant secondary explosions which indicate the presence of a Hamas weapons depot in a civilian area," the statement added.