In a big blow to Taiwan, China establishes diplomatic ties with Honduras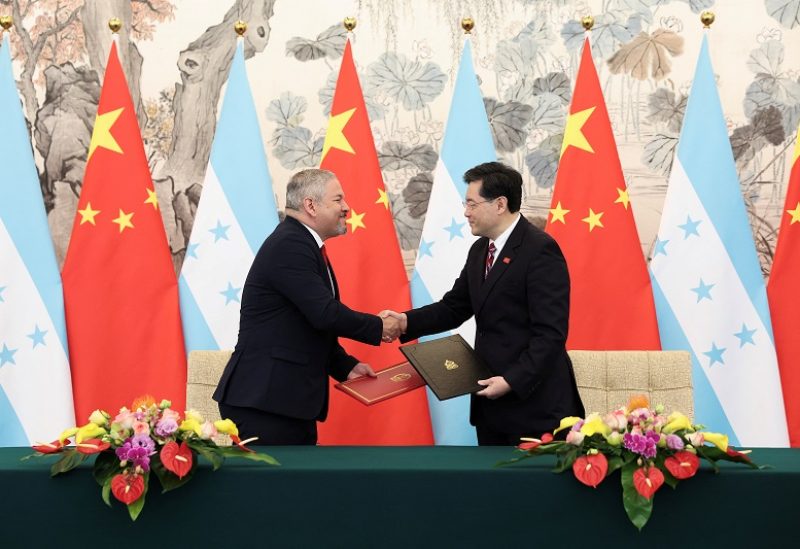 While Taipei is accusing Beijing of using "coercion and intimidation" to lure away a few of its remaining allies, , China and Honduras announced the establishment of formal diplomatic relations on Sunday.
The announcement was made by China shortly after Tegucigalpa officially severed its diplomatic ties with Taipei.
"China and Honduras just established diplomatic relations," Hua Chunying, spokeswoman for the Chinese foreign ministry, tweeted.
Earlier on Saturday, Honduras announced that it has ended its diplomatic relations with Taiwan, a move which drew Taipei's immediate rebuke as Tegucigalpa changed its allegiances to China.
Honduran Foreign Minister Enrique Reina said that after receiving instructions from President Xiomara Castro he "has communicated to Taiwan the decision to cease diplomatic relations," stated a ministry in a statement.
The formal announcement of severing diplomatic ties came two days after FM Reina's Beijing trip to discuss bilateral diplomatic ties' establishment, and 11 days after the switch was first announced by Castro.
Self-ruled democratic Taiwan is considered by China as part of its own territory and which it plans to retake one day by force if required. As per the 'One China' policy, countries are not allowed to recognise both Taipei and Beijing.
"The government of the Republic of Honduras recognises the existence of only one China in the world, and that the government of the People's Republic of China is the only legitimate government that represents all of China," said the Honduras foreign ministry on Saturday.
"Taiwan is an inalienable part of Chinese territory. As of this date, the government of Honduras has communicated to Taiwan the rupture of diplomatic relations, committing to no longer having any relationship or contact of an official nature with Taiwan," it stated.
Taiwan's President Tsai Ing-wen claimed that the switch was "part of a series of China's coercion and intimidation". "China has suppressed the international space of (Taiwan) for a long time, unilaterally endangering regional peace and stability," stated a statement released by her office.