In a first after tragic quake, WHO chief Tedros visits rebel-held region in Syria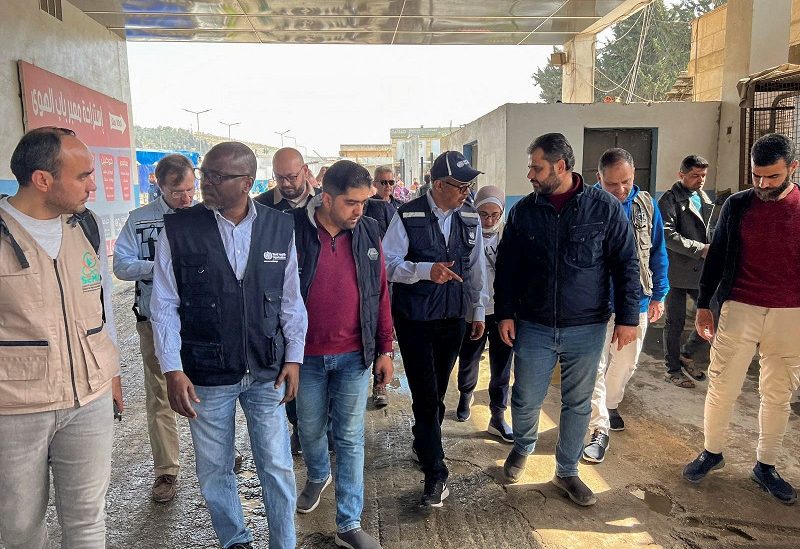 World Health Organisation head Tedros Adhanom Ghebreyesus visited rebel-held northwestern Syria on Wednesday.
The tragic quake had left many deprived of aid as a decade of conflict has divided Syria into parts. It was a challenge for aid workers in the rebel-held northwestern part of the country which was also the hardest hit by the quake.
Tedros is the highest-ranking United Nations (UN) official to have visited the conflict zones. According to an AFP news agency correspondent, Tedros entered the rebel-held area from neighbouring Turkey via the Bab al-Hawa crossing and the UN convoy distributed aid to the quake-affected Syrians.
The global health body chief also visited several hospitals in the region in the wake of the high-intensity quakes which caused massive wreckage and left thousands dead. Tedros also paid a visit to shelters for those displaced after the natural disaster.
Earlier on 13 February, in a major reversal from his earlier stand, Syrian President Bashar al-Assad's government approved the use of two border crossings, Bab al-Hawa and Al Ra'ee, to supply aid to the rebel-held region.
Bab al-Hawa crossing is the only route into Syria as Russia, the permanent member of the UN Security Council and which also backs Assad's government, has in the past vetoed the use of the multiple other crossings via Ankara. Therefore, for years now, foreign aid has been entering the northwestern Idlib province from Turkey.