In Beijing, Arab-Islamic ministers call for end to Israel's war on Gaza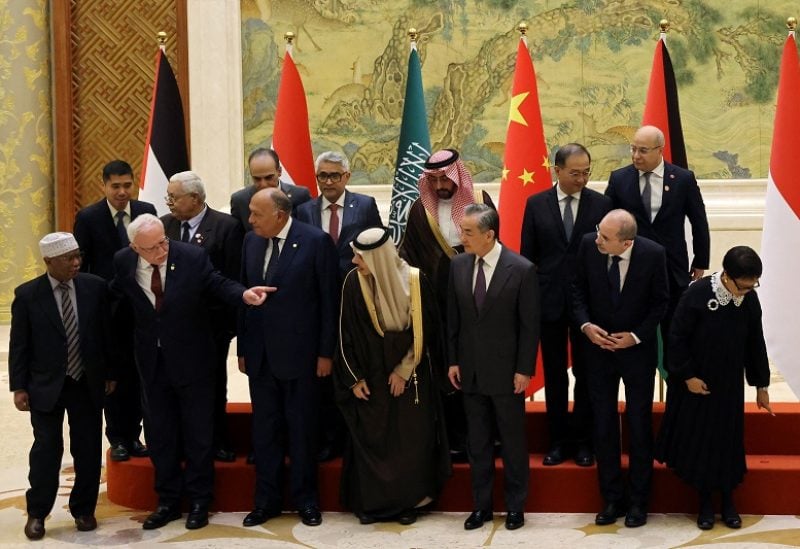 On Monday, Arab and Muslim ministers visiting Beijing as part of a diplomatic tour urged an immediate ceasefire in Gaza. Their primary aim is to end hostilities and facilitate the entry of humanitarian aid into the region.
The delegation, which is set to meet officials representing the permanent members of the UN Security Council, is also piling pressure on the West to reject Israel's justification of its actions against Palestinians as self-defense.
The officials holding meetings with China's top diplomat Wang Yi on Monday are from Saudi Arabia, Jordan, Egypt, Indonesia, Palestine and the Organization of Islamic Cooperation, among others.
The extraordinary joint Islamic-Arab summit in Riyadh this month also urged the International Criminal Court to investigate "war crimes and crimes against humanity that Israel is committing" in the Palestinian territories.
Saudi Arabia has sought to press the United States and Israel for an end to hostilities in Gaza, and Crown Prince Mohammed bin Salman gathered Arab and Muslim leaders to reinforce that message.
The summit also demanded an end to the siege of Gaza, access for humanitarian aid, and a halt to the sale of arms to Israel.