In last-ditch bid, Macron talks Ukraine with Putin, then calls Zelensky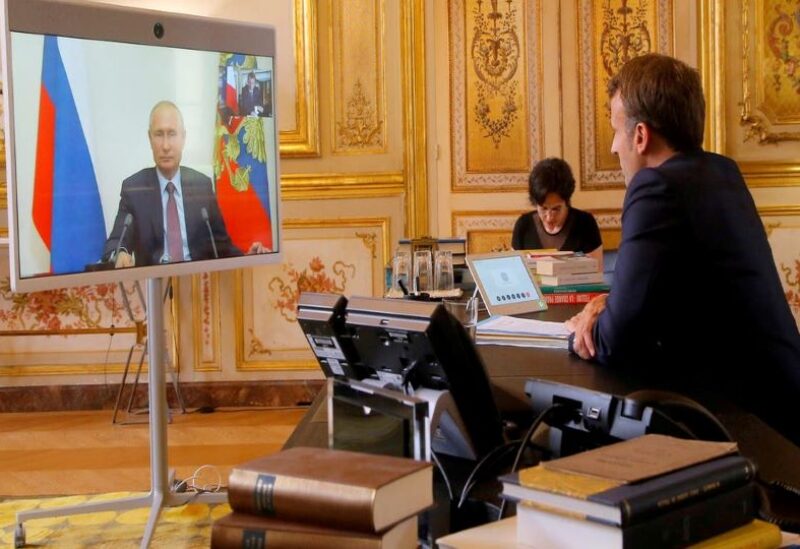 French President Emmanuel Macron spoke with Russian President Vladimir Putin on Sunday about the situation in Ukraine in a last-ditch effort to prevent a Russian invasion.
The 105-minute call came two weeks after Macron traveled to Moscow to encourage Putin to refrain from massing troops on the Ukrainian border.
The Elysee said ahead of the meeting that it constituted "the last conceivable and necessary attempts to avoid a serious confrontation in Ukraine."
According to the Elysee, the call came a day after Ukrainian President Volodymyr Zelensky informed Macron that he would not respond to Russia's "provocations" and that he remained open to "engagement" with Moscow.
However, in an address to the Munich Security Conference, he also called on western governments to end what he called Putin's "appeasement policy."
Macron spoke with Zelensky over the phone after his conversation with Putin on Sunday, according to the French presidency.