India, Japan pledge to expand ties as PM Kishida unveils 'plan for free & open Indo-Pacific'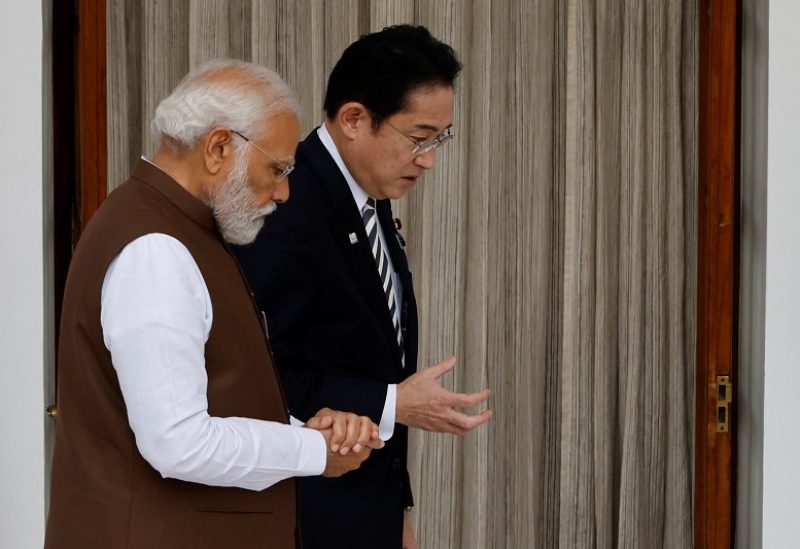 Stressing that it is important for a peaceful, stable and prosperous Indo-Pacific, Indian Prime Minister Narendra Modi and his Japanese counterpart Fumio Kishida held extensive talks on wide-ranging issues at Hyderabad House in India's capital New Delhi on Monday.
During the talks, both leaders vowed to expand the India-Japan global strategic partnership,
Addressing the media after the bilateral talks, Modi referred to India's presidency of the G20 and Japan chairing the G7 grouping, and said it is the best opportunity to work together on priorities of both sides for global good.
"Today, Japanese Prime Minister Fumio Kishida invited me to the G7 Leaders' Summit which will be held in Hiroshima in May. I thank him for this," Modi said.
The Indian leader said that he briefed Prime Minister Kishida about the priorities of the Indian presidency of G20.
"In September this year, I will again get the opportunity to welcome PM Fumio Kishida to India for the G20 Leaders' Summit: PM Narendra Modi," he said.
Japan PM Fumio Kishida in India to bolster special strategic partnership
The prime minister stressed that the India-Japan Special strategic and global partnership is based on democratic principles and respect for international rule of law and that it is important for the Indo-Pacific as well.
During his remarks, Kishida said that Japan will continue to invest in India's development story which will not only benefit New Delhi but Tokyo as well.
He also unveiled "on Indian soil" his plan "for a free and open Indo-Pacific". The exact details of what his vision of a free Indo-Pacific would entail has not been revealed yet.
The Japanese PM said that Modi has been invited to the G7 summit in May and that his Indian counterpart has accepted to participate in it.
Last year during his visit to India, Kishida announced an investment target of five trillion Yen (Rs 3,20,000 crore) in India over the next five years.
India-Japan relations were elevated to 'Global Partnership' in 2000, 'Strategic and Global Partnership' in 2006, and 'Special Strategic and Global Partnership' in 2014.