India ties up with UAE to settle trade in rupees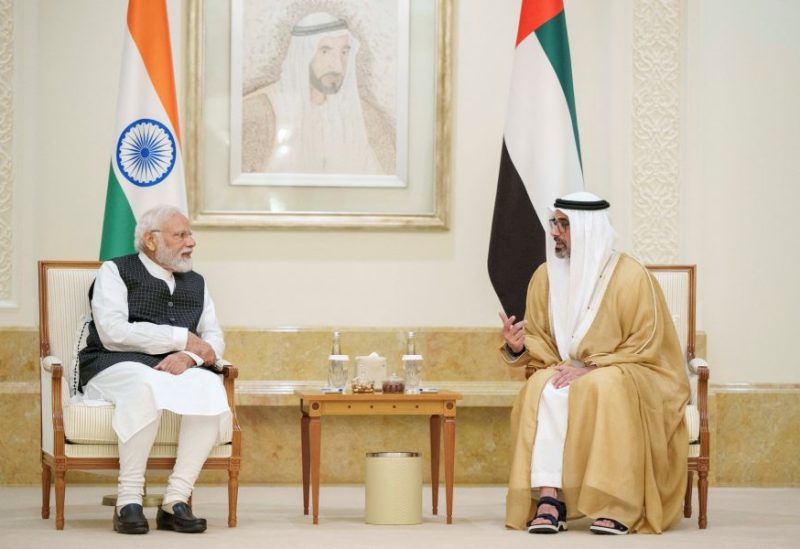 India's efforts to reduce transaction costs by doing away with dollar conversions have been aided by the signing of an agreement with the United Arab Emirates that will allow it to settle commerce in rupees rather than dollars.
In order to make cross-border money transfers simpler, the UAE and India also decided to establish a real-time payment link during the visit of Indian Prime Minister Narendra Modi to the UAE on Saturday.
The two agreements will enable "seamless cross-border transactions and payments, and foster greater economic cooperation", said a statement from the Reserve Bank of India on Saturday.
India, the world's third biggest oil importer and consumer and whose central bank last year announced a framework for settling global trade in rupees, currently pays for UAE oil in dollars.
Bilateral trade between the two countries was $84.5 billion in the year from April 2022 to March 2023.
An official with knowledge of the details of the agreement said India could make its first rupee payment for UAE oil to Abu Dhabi National Oil Co (ADNOC), Reuters reported on Friday.
The Reserve Bank of India said the two central banks agreed to link India's Unified Payments Interface (UPI) and UAE's Instant Payment Platform (IPP).
Such arrangements, which are a growing trend in Asia, typically lower the cost of payments.
Modi landed in Abu Dhabi earlier on Saturday for a one-day visit and met President Sheikh Mohamed bin Zayed Al Nahyan.