India's Foreign Minister S Jaishankar raises border dispute with Chinese counterpart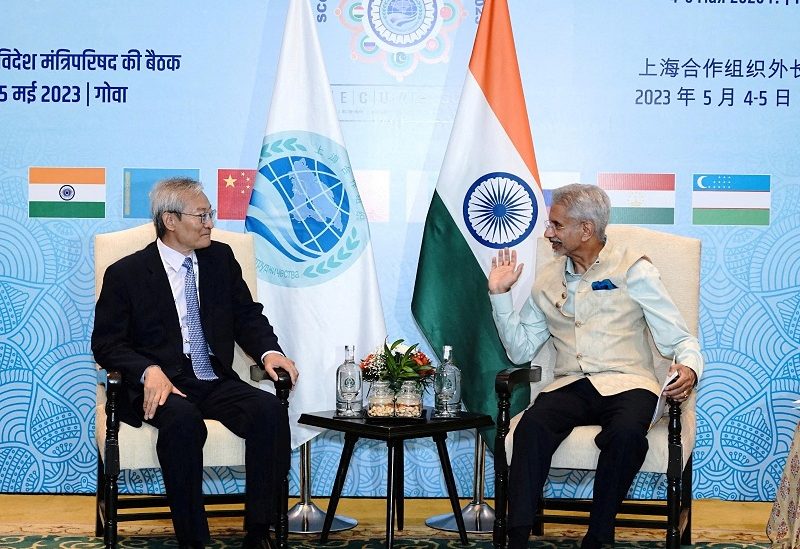 During the meeting of the Council of Foreign Ministers of the Shanghai Cooperation Organisation (SCO) on Thursday, India's Foreign Minister S Jaishankar held talks with his Chinese counterpart Qin Gang. According to The Times of India, the discussions primarily focused on the ongoing border dispute along the Line of Actual Control (LAC) in eastern Ladakh. Additionally, the two leaders discussed broader interactions and cooperation on international platforms such as G20, SCO, and BRICS.
The Jaishankar-Gang meeting comes just a week after the defence ministers of both nations met in New Delhi on the sidelines of a conclave of the SCO defence ministers. The meeting took place on April 27.
Jaishnkar earlier met with his Russian counterpart Sergey Lavrov, where the leaders reportedly discussed global issues of mutual interest.
Ukraine conflict dominated the talks, although it was not clear if trade talks were brought up. India has been incessantly importing cheap Russian oil since the war started in Ukraine, triggering concerns in New Delhi about the growing trade imbalance in Russia's favour.
India and China are locked in a territorial dispute for the last three years following a bloody clash in Galwan Valley in 2020. India, on several occasions, has made it clear that the ties between the two nations should be based on three mutuals: mutual respect, mutual sensitivity and mutual interests.
China's Minister for Foreign Affairs Qin Gang will travel to Pakistan after attending the two-day SCO foreign ministers' meet in India's Goa. Pakistan counterpart Bilawal Bhutto Zardari will also attend the event. He will be the first Pakistani foreign minister to visit India in nearly 12 years.
"My decision to attend this meeting illustrates Pakistan's strong commitment to the charter of SCO. I look forward to constructive discussions with my counterparts from friendly countries," he wrote in one of his tweets.